For a small extra cost, you can upgrade your account to screen record the performance of your user journeys.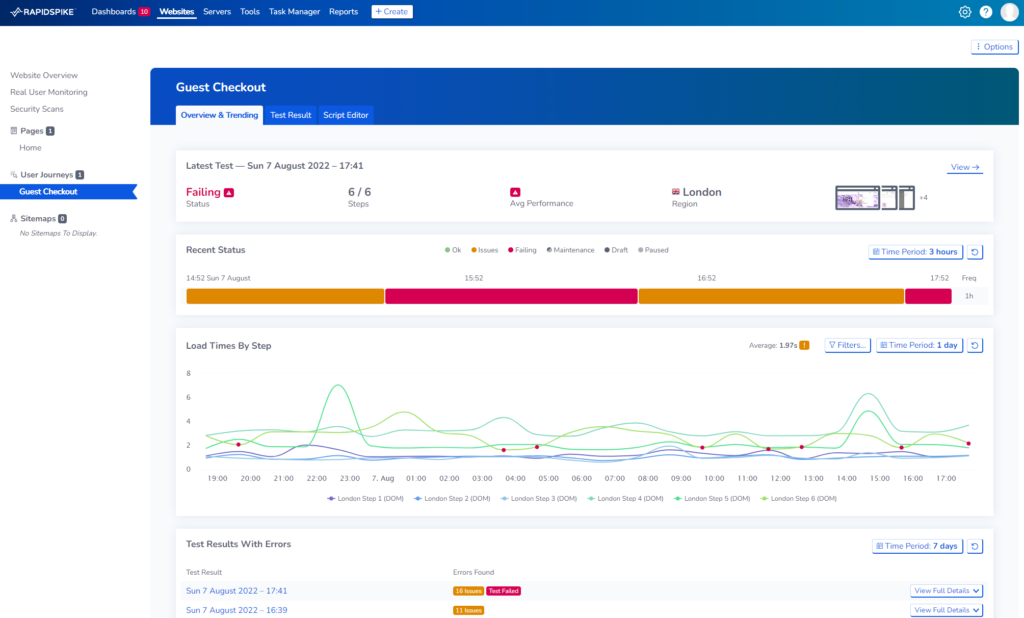 This feature makes it easier to identify issues clearly, and therefore resolve them faster – keeping your website running smoothly. The video is a full recording of your journey, as a user would see it. Pause and play at any moment to inspect the journey in greater detail and compare with the test result's screenshots. Pop-ups throughout the video show each journey action as they're being run – these can flash by quite quickly but you can easily pause to read them.

Contact sales@rapidspike.com or support@rapidspike.com for details on how to upgrade to Video Journeys.