If you would like to view your current credit usage, click the profile icon in the top right corner and click 'Account & Billing'.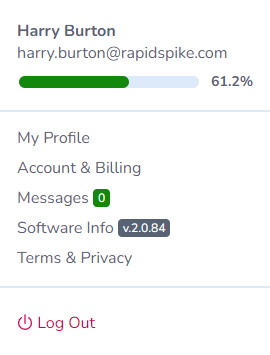 This page provides a full overview and breakdown of how many credits you have purchased and the cost of each monitor currently active. We would recommend visiting this page occasionally to review if your credits could be utilized more efficiently somewhere else.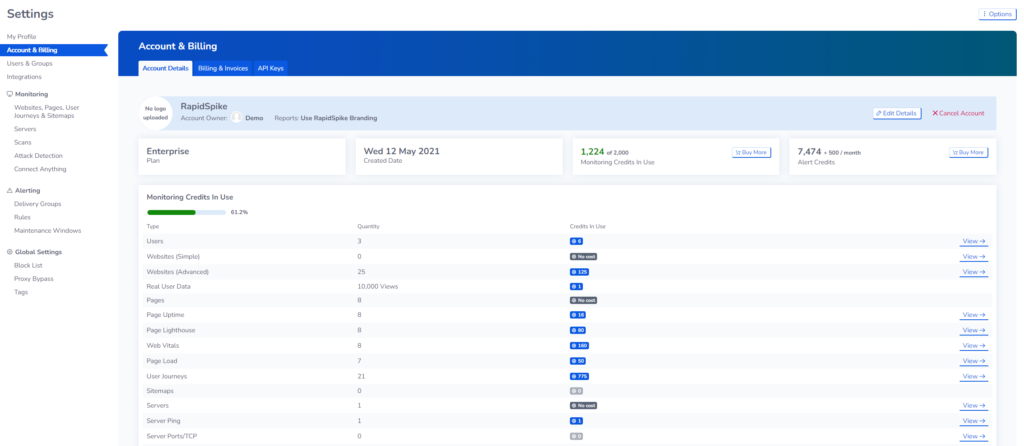 If you want to see the monitors in more detail, click the 'View' button to the right of each category which will take you to an overview dashboard. For example if you click the view button on 'Website Scans' it will show all scans currently running on your account.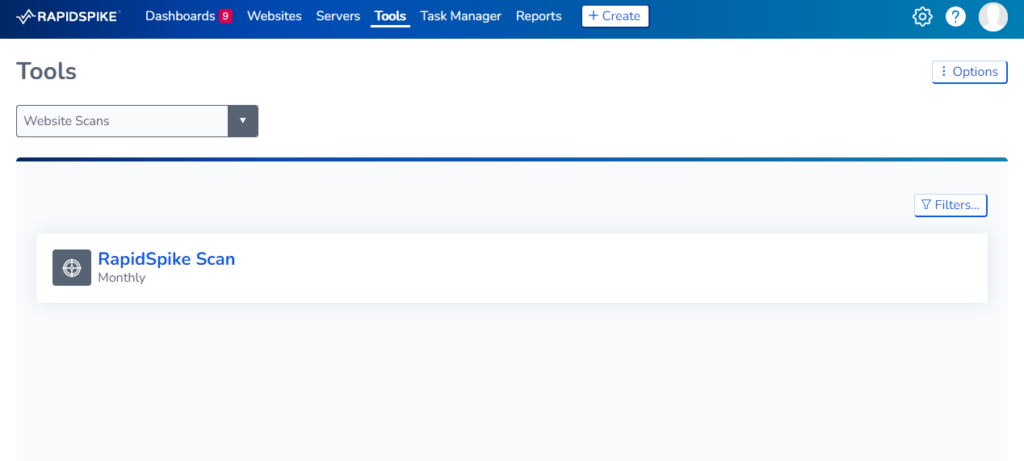 If you are running out of credits you can also request more by clicking the 'Buy More' button next to your total monitoring credits in use. Alternatively you can contact your account manager to discuss this in more detail.