Keep track of your credit usage with the "My Credits" page under "Plan & Billing".

To navigate to this page either go to your icon in the top right corner of the page, and select "Plan & Billing" from the drop down menu; or go to "Global Settings" in the left blue menu, and select "My Credits", below "Plan & Billing".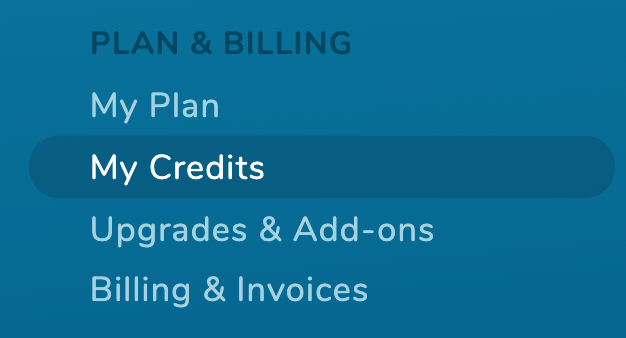 On this page is a summary and breakdown of your credit usage. Here you can see how many credits are allocated to each of your monitors.
Click the "View" button to be taken to the monitor in the RapidSpike app, or click "Details" button to view the details of an individual monitor.
At the top of the page, you can review the number of credits you have in use and the number you have left unallocated. Also you can view this as a percentage in the credit usage bar below.
The "Calculate Usage" button takes you to a credit calculator for you to see how many credits a monitor will use, depending on the frequency of checks and the number of test regions it runs from.
You can either click the green "Get more credits" button here in this pop up, or at the top of the page to request to buy more credits.