Once you have added a website into your account you need to add a page in order to create additional monitors. Navigate to the website you want to add a page to and click 'Create' on the top navigate bar. Then click 'Page'.

To add the page, fill in the label and path input boxes, and edit the setting in the form that appears.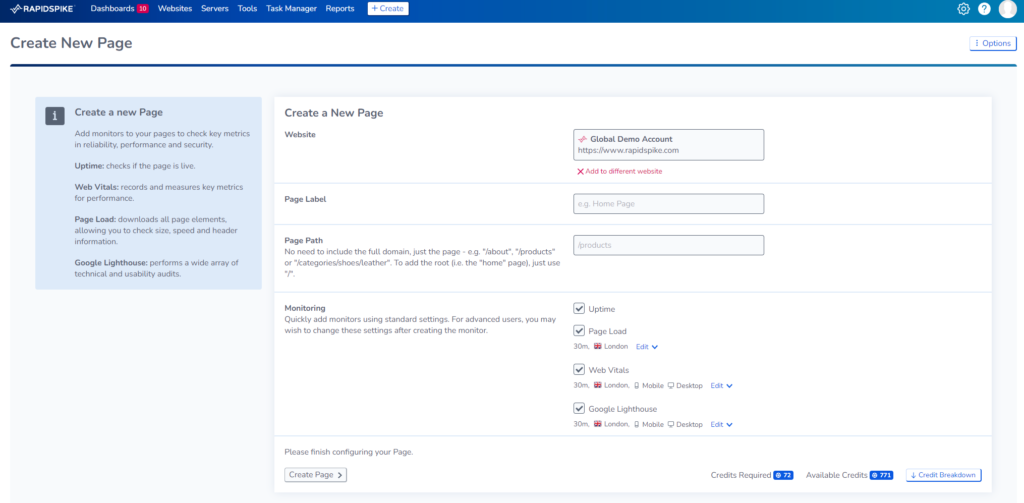 A path is usually identified by a slash preceding and following the path name.
For example, https://www.rapidspike.com/blog/
Note: Make sure that a you put a slash before your path, eg: /example. If you are just monitoring the homepage, only enter a slash.
When you add a new page, you will automatically be able to set up Uptime, Web Page Test and Google Lighthouse monitors. Simply uncheck any of these boxes if you would not like any of these monitors set up.
You will have the option to configure the monitors you add to the page – note that on powerful monitors like Webpage Tests, the more tests you run the more credits it costs. A credit calculator is shown at the bottom of the window to let you know how much each monitor costs.