Key Monitors
Take a look at our flagship security and performance products – all of which can be easily set up and managed from the app.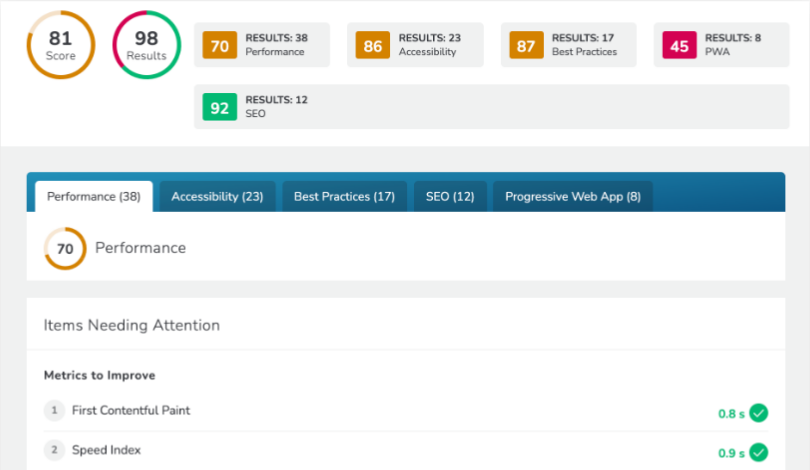 Google Lighthouse
We've added Google Lighthouse to RapidSpike as part of our Intelligent Page Monitor (IPM). Our IPM is one of our key performance products, and we highly recommend setting one up for each of your key pages.
Our Audits are categorised, so you can see what you passed, failed, and what audits must be performed manually.
Webpage Test
Monitor your page from a variety of world-wide locations, tracking performance by downloading the page resources and measuring their speed.
Use compare to identify why a specific test was slow or had issues. Compare Mode shows you vital test data, location and timings as well as a full Waterfall view of all elements loaded.