Performance
Real time audits of your website and pages with our Google Lighthouse integration
Configure a Google Lighthouse check of your pages including options such as custom check interval and set regions
---
---
Benchmark your site – with Google Lighthouse
Schedule a daily audit of your website or app with Google Lighthouse, find, fix and prevent performance issues
---
Google Lighthouse is an open-source quality testing tool built by Google. You can normally run this on a command line or through the DevTools in the browser. Lighthouse analyses a given url and performs a series of audits.
We've added Google Lighthouse to RapidSpike as part of our Intelligent Page Monitor (IPM). Our IPM is one of our key performance products, and we highly recommend setting one up for each of your key pages. Lighthouse will run automatically in the background each day as part of your IPM that you set up in your account.
---
Lighthouse audits in RapidSpike
---
Performance
Progressive Web App (PWA)
Accessibility
Best Practices
SEO

Audit, filter, report. Auditing with RapidSpike
---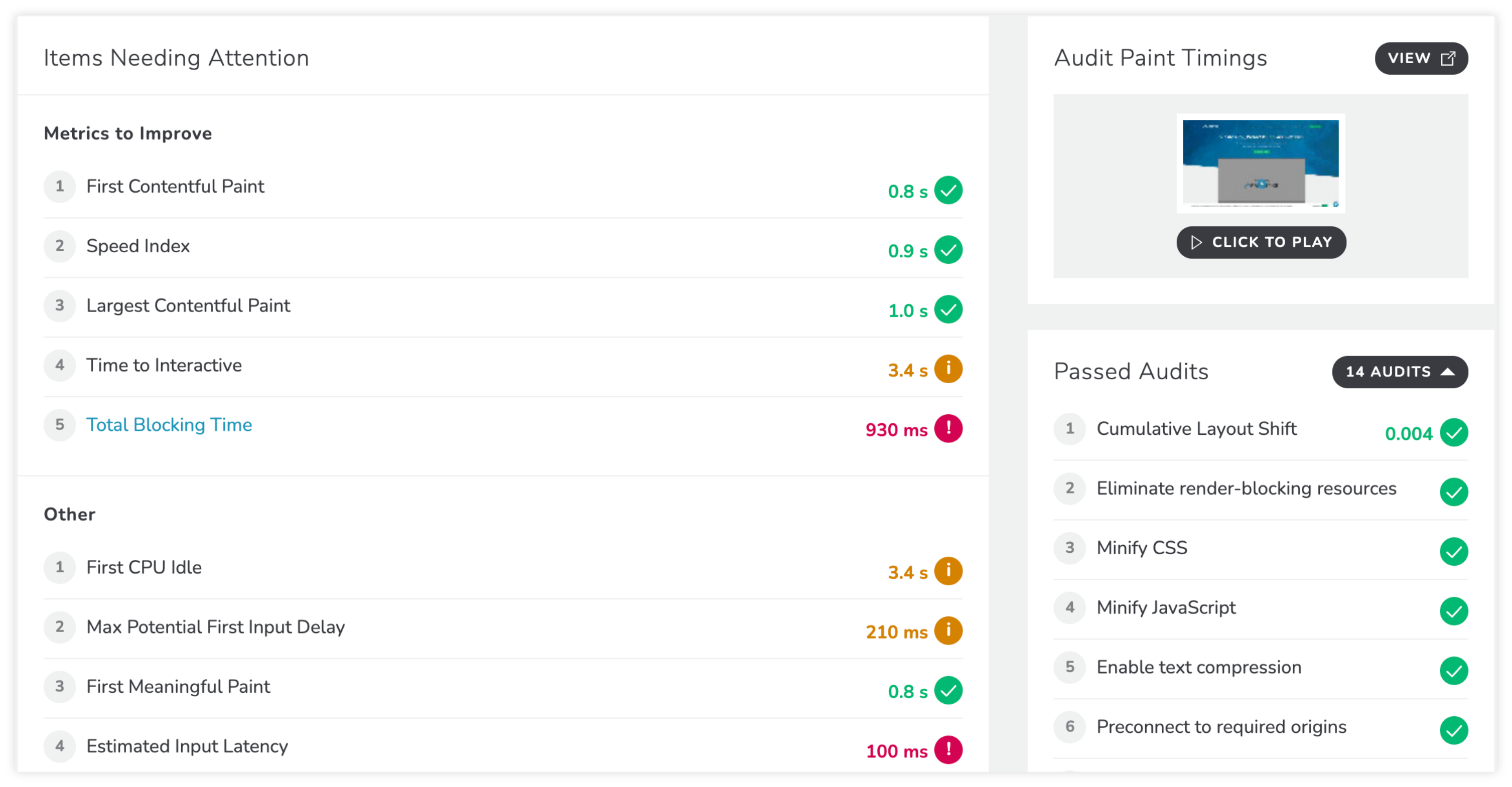 ---
Audit
See how your website ranks with audit tests on Performance, Progressive Web App, Accessibility, Best Practices and SEO
Filter
Filter by category to check your audit results. Deep-dive into your website test and see how Google views your site
Report
Share a weekly report of your sites ratings with your teams. Receive key stats, metrics to improve, as well as highlights of areas which are outstanding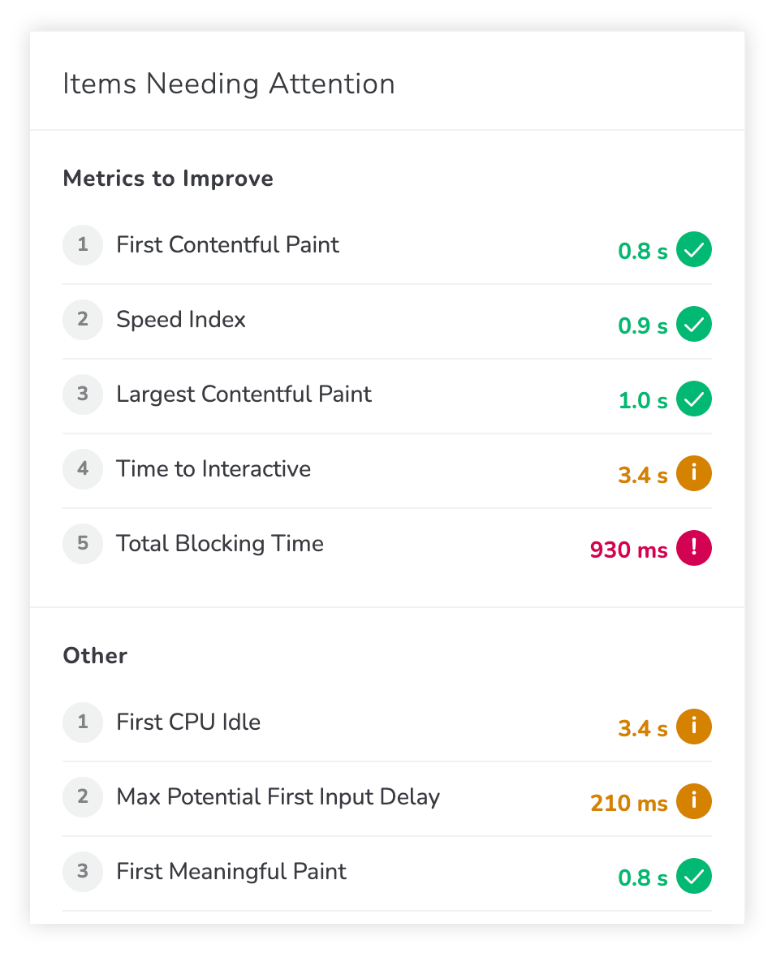 How does the audit work
Lighthouse will run automatically each day as part of every IPM you have in your account.
Audits are categorised, so you can see what you passed, failed, and what audits must be performed manually. Each audit can then be opened individually, showing an explanation of what it means, important details about possible improvements, plus a link to Google's own pages giving more detail.
We've also included a history, showing previous audit results. As we can provide Lighthouse progress over time, this means we can show you how your ongoing improvements are affecting your page.
Benefits of Google Lighthouse Audits
RapidSpike and Google Lighthouse can help you make your website perform better by:
---
Improve your websites performance
Improve your websites performance and get your overall rating up
Using Real Time Audits
We use real time audits so you're always up to date when you want to check your site
Cross Device/Region Testing
Easily run audits to test your website across multiple devices and multiple regions to see how it performs
Become top on Google
Monitor your websites SEO so you can make it to number one on Google's search result
Ensure it is a Progressive Web App (PWA)
Deliver enhanced capabilities, reliability, and installability while reaching anyone, anywhere, on any device with a single codebase.
Make your site easily accessible
Improve your sites accessibility. We mean when the site's content is available, and it's functionality can be operated, by literally anyone
Make your site easily accessible
Checks and highlights opportunities to improve the overall code health of your web app