SEO
Google Analytics Integration
Integrate RapidSpike with Google Analytics to show your user
session statistics alongside your response times.
---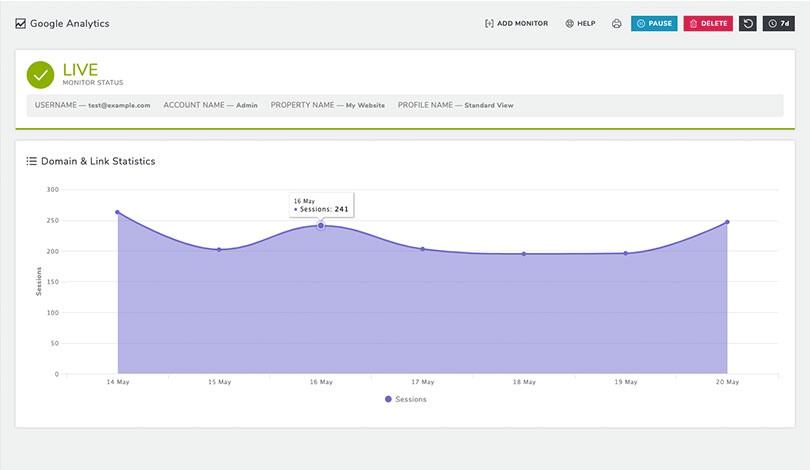 ---
Traffic statistics meets performance
Google Analytics is the de-facto standard for website analytics and it provides a wealth of analytical features based around who is visiting your website or web application.
Google data really compliments the work we do on Uptime Monitoring and User Journey Monitoring so providing integration has always been hot on our feature list.
The Analytics integration can be added through the user interface for any website that is configured in the system. You can authenticate multiple Google Accounts if you have more than one website in your RapidSpike account so that you can view these stats on a per account basis.
Please note that we only go back 30 days from the date when you add the monitor to your account. All future statistics will be recorded.
This initial integration with Analytics returns a graph of your user sessions over the selected time period for the Account, Property, and View that you selected when you authenticated your Google Account.
Gain a deeper insight into how real users affect the performance of your website. Integrating allows you to track the user sessions on your website and compare these to your response times.