If you wish to upgrade or downgrade your plan, please contact sales@rapidspike.com or support@rapidspike.com. Your account can be tailored exactly to your requirements.
To view the details of our standard plans (Stream, River and Ocean), please go to our Plans page on our website.
To see the details of your current plan, click on your icon in the top right corner of the page, and select "Plan & Billing".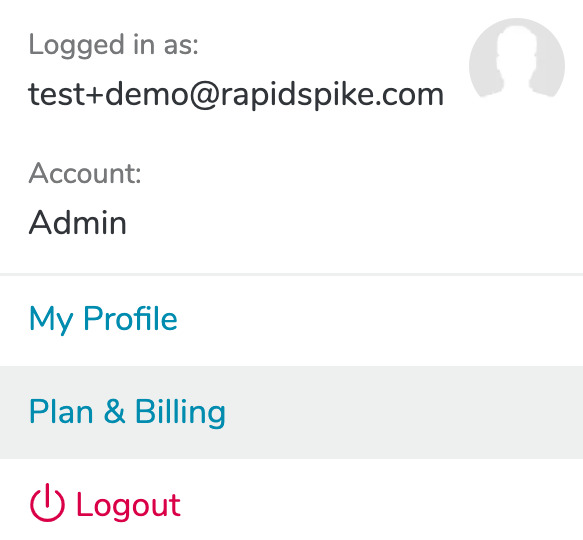 This will take you to the "Your Plan" page, which features all the information you'll need to understand your current plan and its limits including any of the extras included. From this tab you also can also choose the "Delete account" option which takes you to a "Reason for cancelling" page.