---
Amazing experiences grow businesses
Improve your customer's experience – solve performance problems, boost retention, monitor uptime and defend against data breaches with the RapidSpike platform.
Start Free Trial or Schedule a call
---
---
Digital Experience Monitoring
In today's digital world, user experience is vital for growing your business.
RapidSpike's state of the art monitoring will help you understand what's happening to your customers in real time and how to fix problems that lead to a negative experience.
RapidSpike monitors every aspect of your digital ecosystem from your customer's perspective, reporting problems and suggesting solutions. We pinpoint the issues that are leaving you vulnerable to attack, slowing you down and affecting your overall user experience which in turn affect your ability to convert sales.

---
---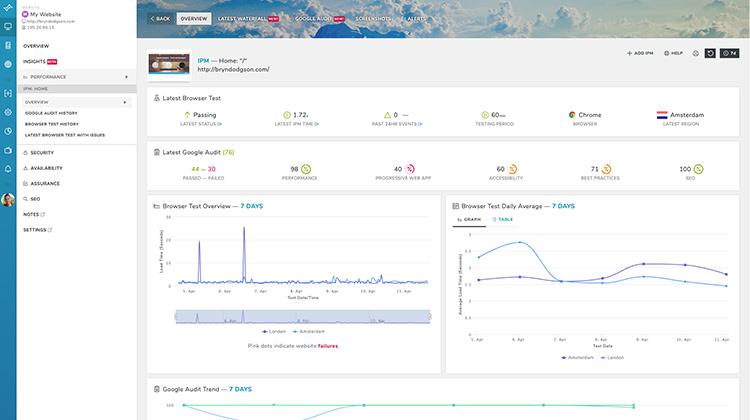 Understand
Monitor user experience from the customer's point of view
Monitor your digital platforms and customer interactions in real time to stay up and stay fast. Check key digital assets are online, check performance and simulate user interactions on key critical processes, 24 hours a day, 7 days a week.
RapidSpike empowers you to monitor everything for uptime, speed, security and stability.
---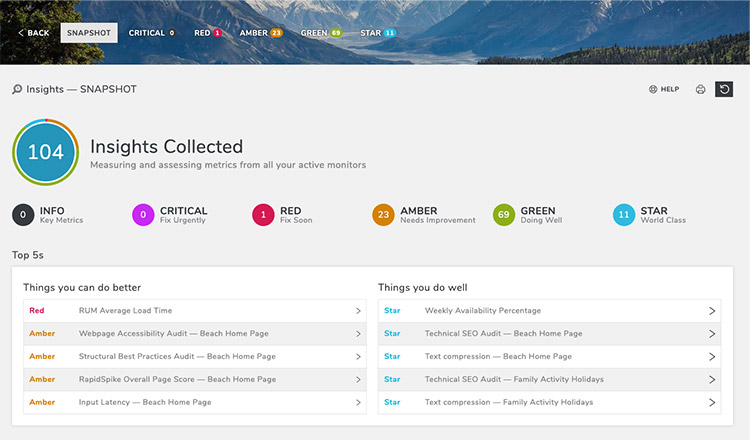 Improve
Identify & fix issues directly impacting your customers
RapidSpike uses your data to produce Actionable Insights. Measure your site against global baselines, best practices and years of testing expertise and discover how to improve but also celebrate what you are great at.
Rapidspike Insights grades you website, explains why it's important to fix each issue, how you fix them and what score you need to get to the next level.
---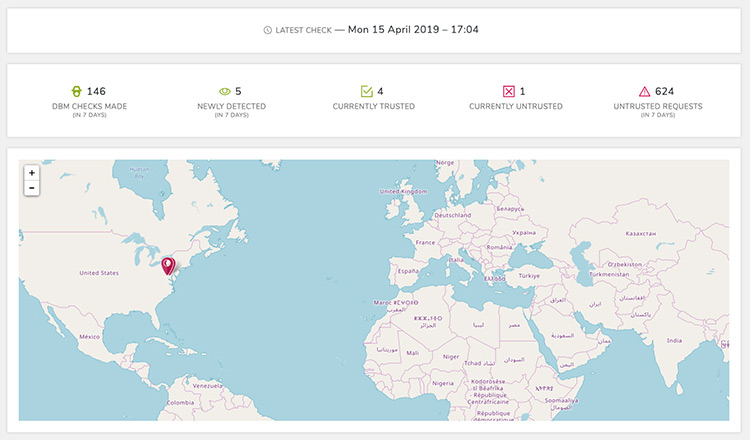 Protect
Defend against the world's most dangerous cyber threats
Rapidspike reduces your exposure to website data breaches by 99.9% using our customer-centric detection technology, we know when you have been breached so you can react quickly, saving your reputation, reducing fines and protecting your customers.

Keep ahead of direct threats to your digital ecosystem by scanning for the latest vulnerabilities, port scanning, malicious user detection and Google Safebrowsing.
---