Essential Monitoring for Government Digital Services (GDS)
Ensure essential information and services are available, secure and accessible for your website visitors whilst maintaining GDS compliance.
Public Sector Website Monitoring
Ensure Compliance
Support your Digital Service Standard compliance with RapidSpike by measuring your online service, testing end to end, identifying performance indicators and many more useful tools to aid in complying with the DSS controls.
RapidSpike helps you to meet new regulatory requirements, such as accessibility regulations.

Enhance Customer Satisfaction
Customer Satisfaction

Guarantee your website visitors can access critical, complex and multistep online journeys on governmental websites – from booking a medical appointment to querying which day the bins are being collected.
Our simple scripting engine, responsive team and advanced testing functionality allows you to ensure your website is always performing optimally.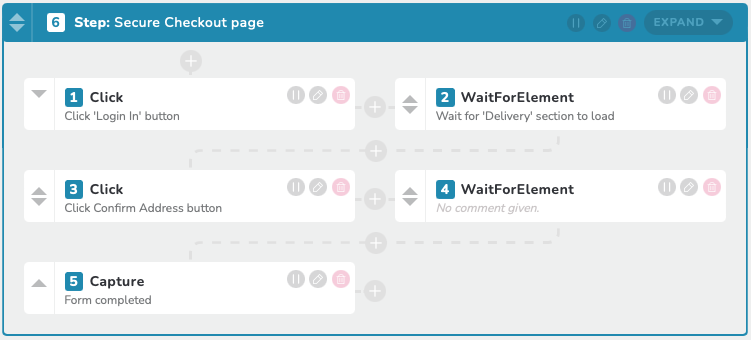 Tailored Development
Do you have a business critical project that requires advanced website monitoring?
RapidSpike can carry out tailored development requests from testing through to launch to help you achieve your business goals.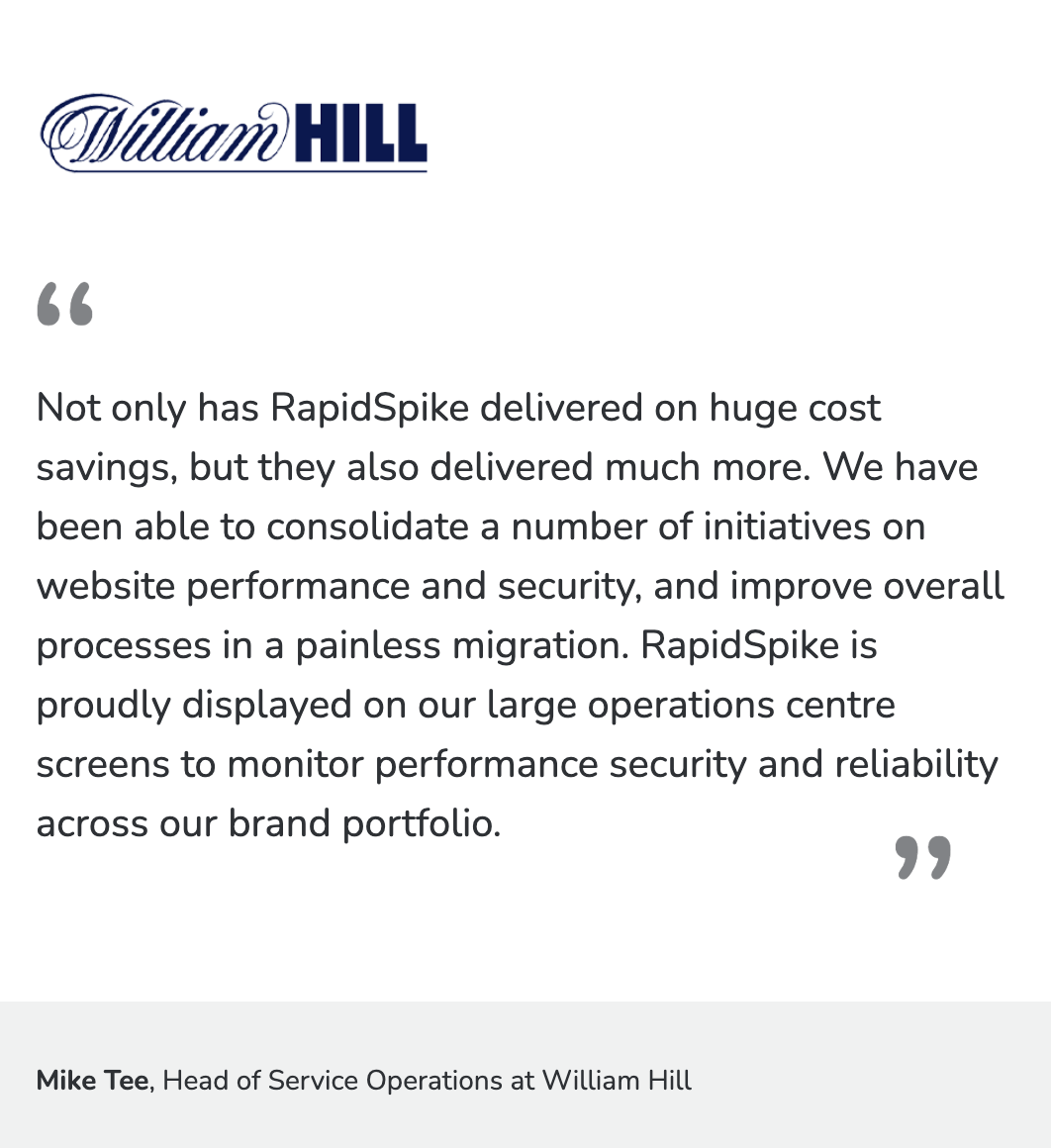 Respond Quickly
Respond Quickly

To Downtime

Provide a fast and reliable online service using RapidSpikes advanced alerts to quickly find and resolve issues that may be affecting your customers.
Be alerted proactively to any downtime and act quickly to avoid disgruntled visitors reaching out to your customer service teams.

Manage 3rd Parties
Utilise RapidSpikes deep data, webpage tests and Magecart Attack Detection to manage third party suppliers.
Be empowered by evidence to resolve any issues, reduce downtime, and hold them to account with service level agreements.

Keep Data Secure
Protect brand reputation and maintain customer confidence by ensuring your website visitors personal and financial information is safe and secure.
Scan for vulnerabilities using RapidSpikes Magecart Attack Detection, and be alerted immediately to potentially malicious hosts by monitoring your third party integrations.

Trusted By Leading Brands…







STEP 1 – Book your personalised demo on how to use RapidSpike to improve ROI (alternatively explore on your own with help from our useful resources).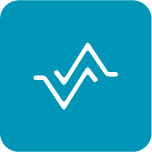 STEP 2 – Sign up for a free 30 day trial and start collecting in depth data and actionable insights tailored to your website within minutes.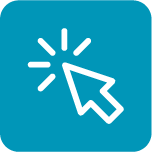 STEP 3 – Write synthetic scripts to collect your websites performance, security and reliability data (alternatively receive an expert user journey script worth £495).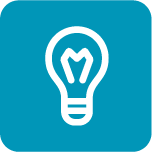 STEP 4 – Collect 30 days of useful, actionable insights and visualise your results with our helpful graphs, trending data and video playback.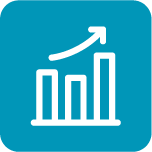 STEP 5 – Get started with RapidSpike's industry leading data and shape your online success, improve customer experience and enhance online conversions.
We Excel In Monitoring Government Websites
Our expert monitoring team is well equipped to help public sector brands exceed their website goals. This is what they have to say about working with us.


If we didn't have RapidSpike, we'd have to use about forty other systems to replace everything that it does. There's no other web monitoring service I'm aware of, that offers this depth of functionality. All the team, including the customer service support desk – in fact everyone I've ever had a conversation with at RapidSpike – has always been so helpful. There's no request, change or fix which they've said they can't do or won't add to their roadmap for future projects.
Adele Beeby Website Manager at Leicester City Council