The Web's Premier User Journey Monitoring
User Journeys check every part of your key processes are running smoothly – all day, every day.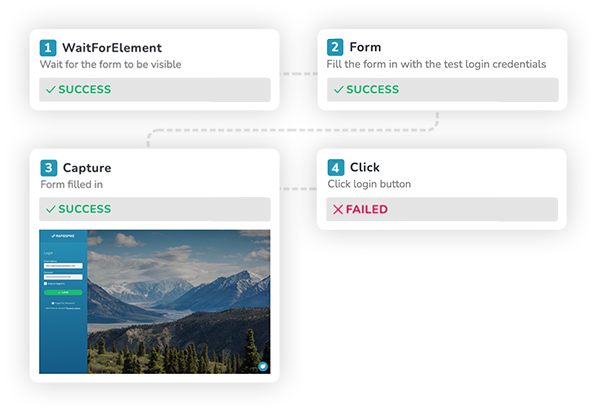 What are User Journeys?
User Journeys emulate common paths that your customers take. They behave like
a "synthetic" user, interacting with your website just like a real person does.
1
Create a simple script of actions that follow a key process, such as:
Product filter and search
Adding to basket, checkout
Log in to an account
… Or any other useful interaction.
2
Simulate real global users, at 5 minute intervals, following that process.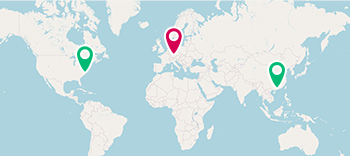 3
Discover immediately if something goes wrong.
The process stops working
Pages or elements slow down
Individual elements are missing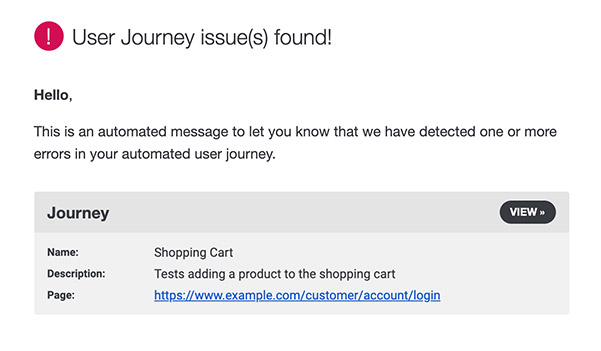 Detect Issues Affecting Your Customers
Reputation is everything 88% of customers leave sites after a bad experience.
RapidSpike User Journeys can be sensitive to any sort of failure – even those that real users might miss.

Quickly learn about problems that might impact your capacity to gain new business or generate revenue.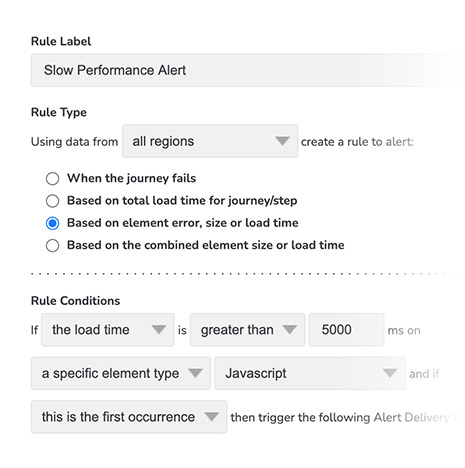 Improve Your Website's Performance
Page Speed Matters Conversions drop by 7% per 1 second of load time delay.
Shave seconds off your load times by understanding the makeup of your pages and the reasons for delays.

Configure alerts to fire as soon as pages or elements start to slow down – so you can react to failing performance before it affects your revenue.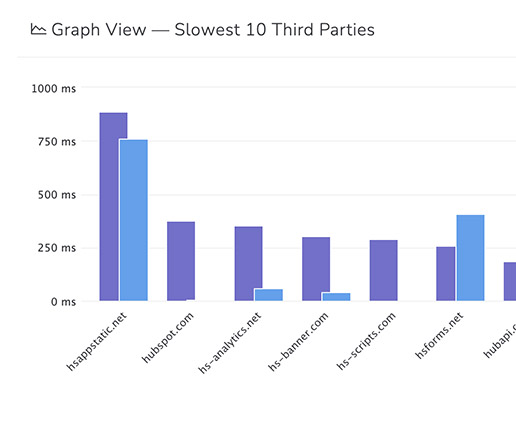 Analyse Your Processes In Fine Detail
We capture thousands of data points in each step of your journey, building more detailed insights than any other tool on the market.

Discover if third party plugins are affecting customer experience, and trend their load speed over time.

Isolate elements by type – audit cookies, spot blocking Javascript, optimise images and identify slow fonts.

"Our relationship with RapidSpike is excellent. They are responsive and supportive."
Neilson use RapidSpike to test their core processes 24 hours a day, every day, for a total peace of mind.
Monitor the key processes you care about?
Choose any user journey you want to emulate and set it up easily and quickly
using our script builder – or we can do it for you.


Understand the Bigger Picture
Utilise a full suite of tools for understanding every detail of your key processes.

Selenium-powered
We combine industry-leading automation, a user-friendly interface and our world-class alerting system.

Detailed waterfall
Rich data visualisation for all your page elements, including load breakdown and headers.

Video playback
Record full video of your key process as it happens, see exactly where problems occur.

Page screenshots
Configure your script to capture screenshots at any point.

Third party tracking
See how third parties perform over time, as well as their impact on your page load.

Resource map
Visualise exactly where resources load from across the world.

Watch key elements
Tag vital elements to trend their size and load over time.

Error analysis
Understand the reasons why your processes fail, including full response headers.

Cookie log
Comply with GDPR and audit all cookies stored during your journey.

Ignore & block elements
Stop elements from triggering alerts, or loading at all to fine-tune your analysis.

Custom headers
Set headers to flag your User Journey within your internal systems.
Stay connected with custom alerts
Fine-tune your User Journey to alert you to what matters.
Journey Failure
Journey Load Time
Page Load Time
Element Load Time
Element File Size
Element Errors