Core Web Vitals
Protect your organic SEO, improve your conversions.
Google's new page ranking is using 'Core Web Vitals' as a ranking signal. Failing them is bad, but improving them is a huge opportunity. Using RapidSpike will help.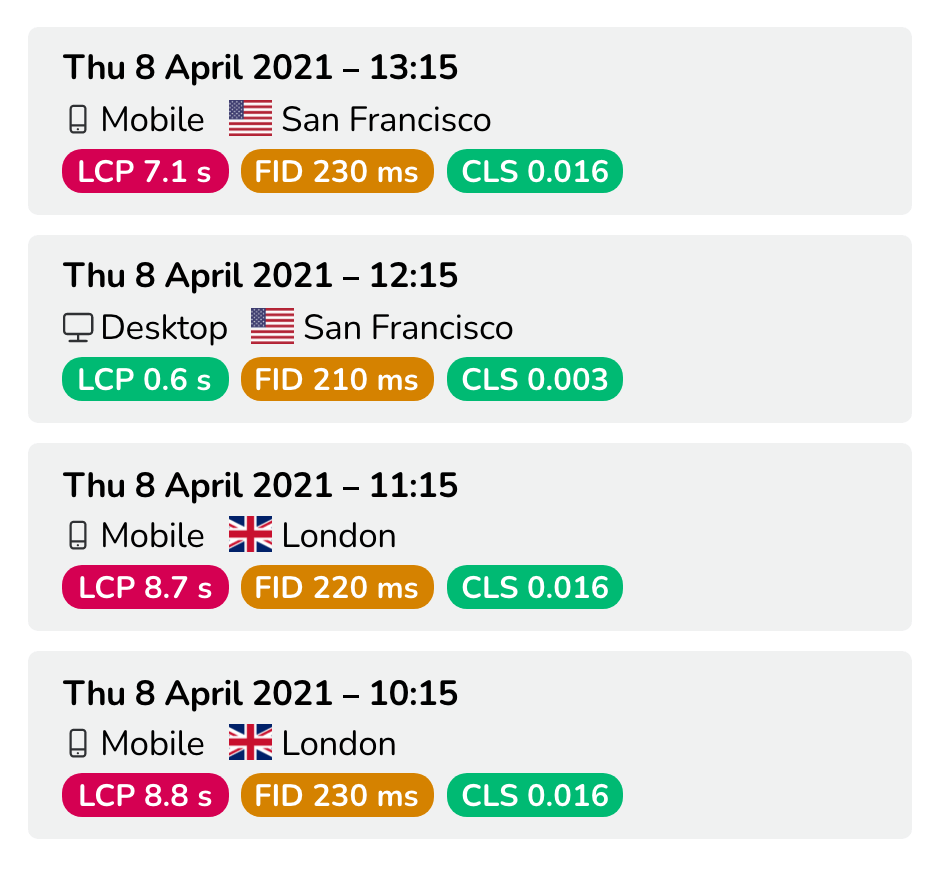 Continuous, Consistent Page Performance Management
RapidSpike continually and consistently gives you a single source of truth on Core Web Vitals, collating numerous data sources so you can monitor Core Web Vitals, protect organic SEO and improve on your ranking. Don't strive for good, strive for great.
1
Track Your Core Web Vitals
Protect Your SEO, every minute, globally 24/7, on Mobile & Desktop.
2
Find, Fix & Prevent Issues
Issue Management: Waterfalls, Google Lighthouse, element & 3rd party tracking and more.
3
Hold 3rd Parties to Account
Your 3rd Party providers are there to help you, let our platform hold them to account.
4
Visualise Website Health
Review trends, compare pages & competitors, view on a wallboards, get alerts.
Track Your Core Web Vitals
Ensure your site's loading, interactivity and visual stability are all passing continuously and consistently: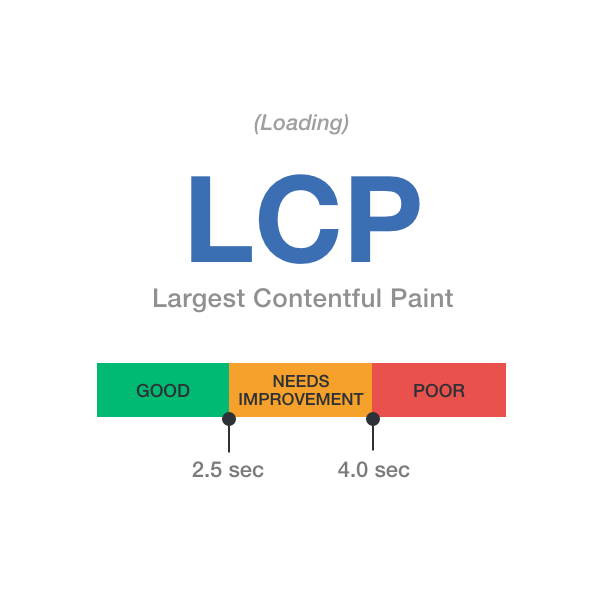 Largest Contentful Paint (LCP)
GOOD: 2.5 Seconds – GREAT: 1.5 Seconds 88% of customers leave sites after a bad experience.
Monitor your loading performance. This is the amount of time to render the largest content element visible in the viewport.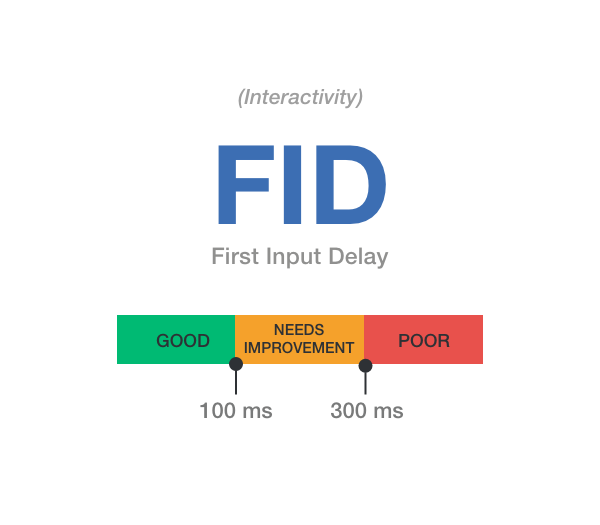 First Input Delay (FID)
GOOD: 0.1 Seconds – GREAT: 0.05 Seconds Users perceive input slowdown at 0.1 seconds.
Ability to check your pages, these should have an FID of less than 100 milliseconds.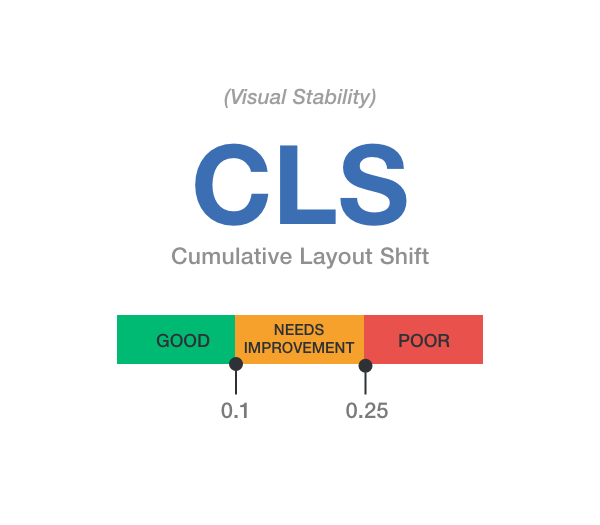 Cumulative Layout Shift (CLS)
GOOD: 0.1 – GREAT: 0.05 Conversions drop by 7% per 1 second of load time delay.
Measure your visual stability, minimise unexpected layout shifts, this will provide a stable user experience.

Find, Fix & Prevent Issues
Find issues affecting SEO and conversions. Deep dive into your core web vitals, waterfall, track errors and fix problems fast.
Get alerts to your favourite issue management platform, receive emails, WhatsApp and more.

Hold 3rd Parties to Account
Measure and manage 3rd party performance impacts, errors and issues easily and quickly.
Find out which 3rd party providers are helping you and which are hindering your core web vitals.

Visualise Website Health
Capture thousands of data points to draw a full picture of your website's performance health.
Use trending and snapshot data to determine quick fixes and long term progress benchmarks.

Single Source of Truth
Running consistently and continuously in the same environment, RapidSpike gives you a benchmark that you can use to help improve your core web vitals.
A good threshold to measure is the 75th percentile of page loads, this should be segmented across both mobile and desktop devices.