Marketing Campaign Highlight: Sign Of The Times Since '76
Each month we highlight one of our favourite marketing campaigns for the month. In this post, we explain what we loved that Sign Of The Times (SOTT) did for their 'Since '76' campaign for International Women's Day, and what we'd love to see from the brand.
What We Loved
The Since '76 Campaign Concept
SOTT is a London-based pre-owned luxury clothing and accessories store. The 'Since 76' campaign was planned for International Women's Day 2023 to celebrate being a female-founded London luxury reseller. The campaign concept was a product drop of 76 high-end designer pieces with the prices that you would pay in 1976 – amazing!
The campaign was hosted on their 'New In' webpage and it was password protected, meaning you had to sign up for their email campaigns before Wednesday 8th to access the collection drop. The design and content of the email newsletters were second to none, with information about the goods available as part of the collection and their pricing differences. Brand items included Chanel, Hermes, Louis Vuitton and Gucci, to name a few. You can't argue with the team who put this collection and prices together. It gives more people the chance to access designer brands for less.
0% Downtime
The website traffic volume was expected to be large with a note pre-launch from the company stating "Our website is hosted by Shopify who are able to handle lots of traffic at once. Should anything happen we have a development team ready to fix any issues immediately." We rate a company that has got its development team prepped for sales to help rectify issues quickly.
We signed up for the edit and the password for the website was sent via email at 8:15 am GMT. Things ran out quickly, post-drop SOTT said everything was sold in the first 30 minutes but we would predict it was quicker than this, and was more like seconds.
The website did have some issues with pages needing refreshing, however they did manage to stay online for the duration of the day. This is a great credit to their team who had obviously prepared the website and their servers for the predicted increased traffic.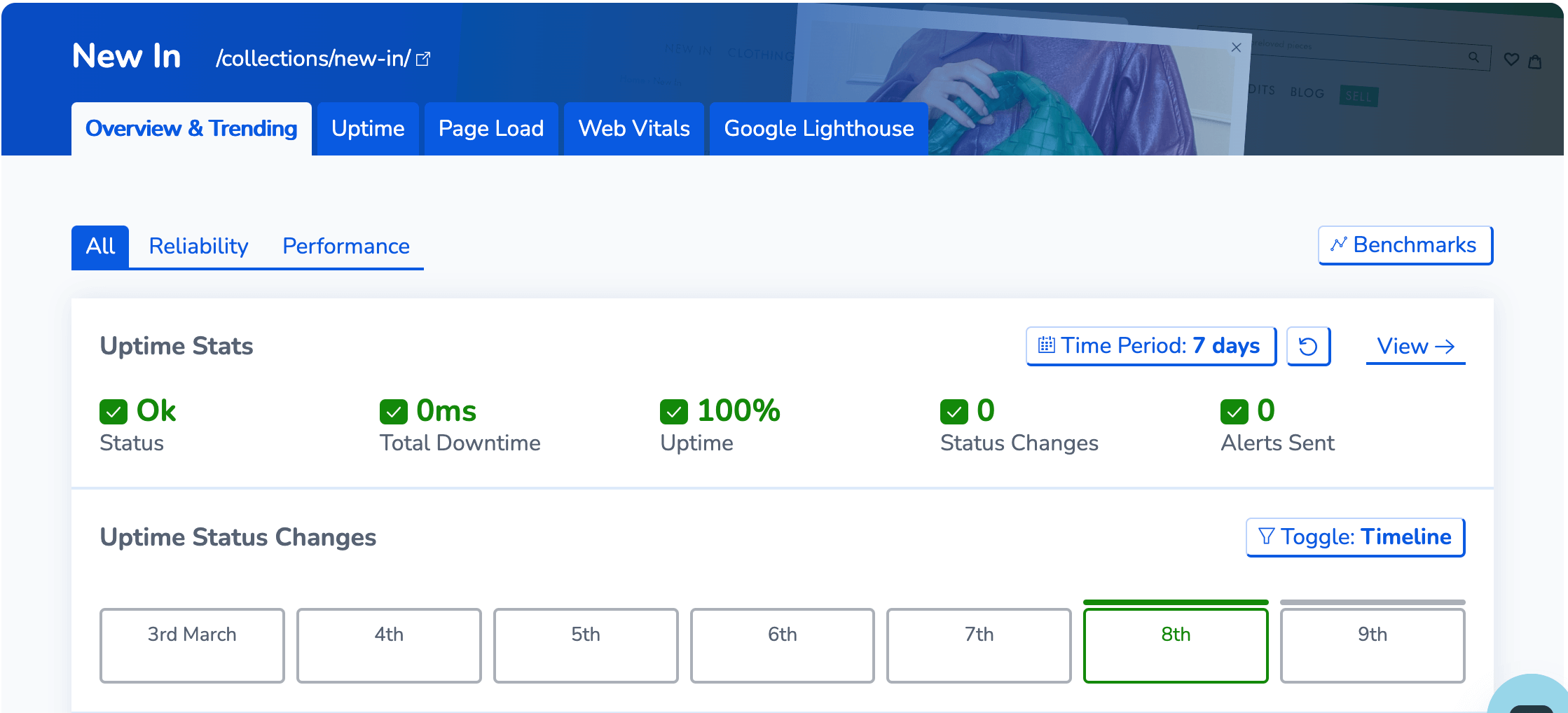 TikTok and Instagram Videos
Sneak peek videos into what would be available for sale got people excited on an international scale. The items for sale were highly desirable and included luxury designer specs/details, therefore it was a great idea to show these off in close-up videos.
Social was also another method for the brand to communicate with potential customers. The brand did not describe details of the items such as sizes etc., to keep more people interested, but did actively reply to lots of the comments on these posts.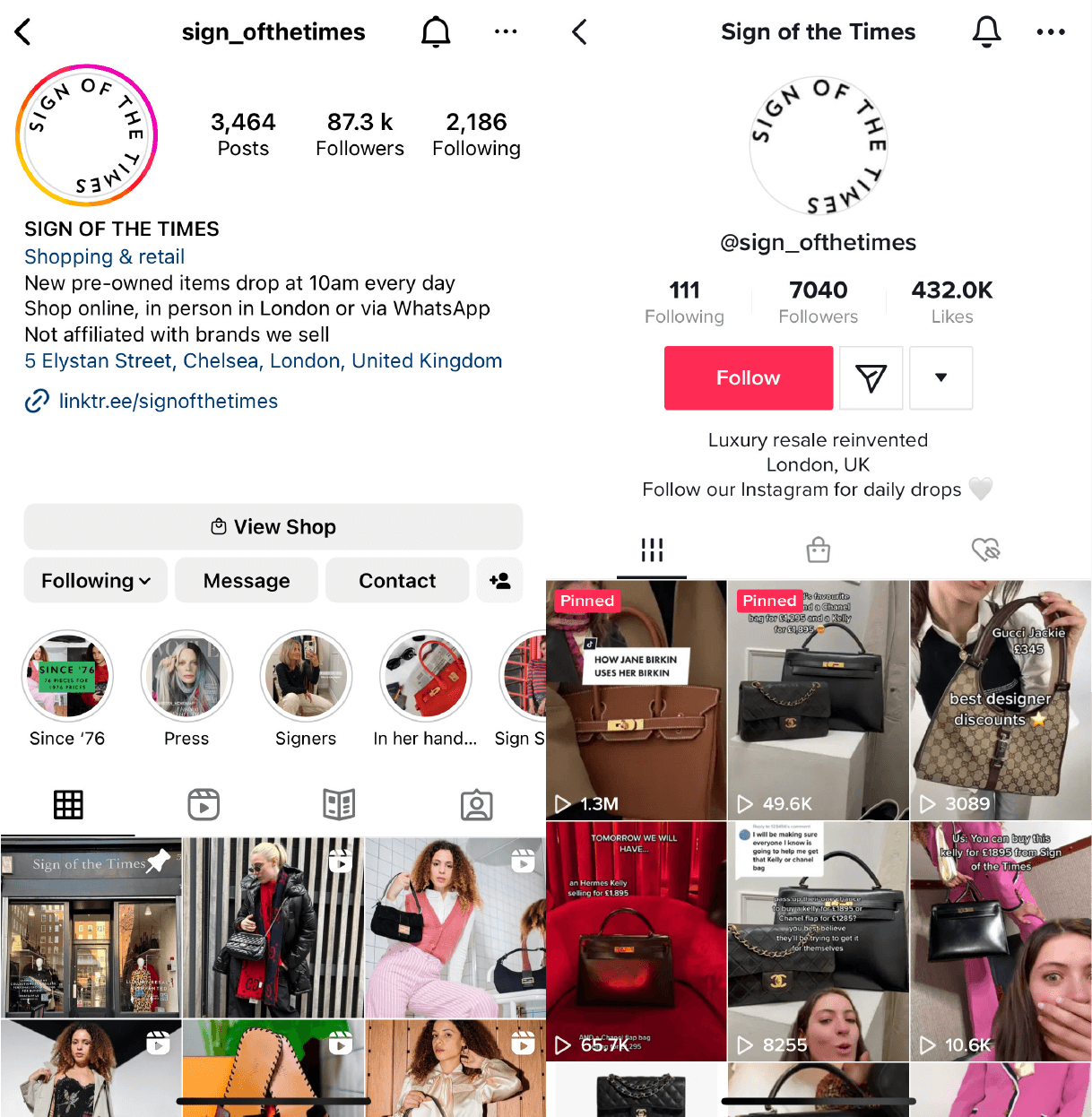 What We'd Love To See
Third Party Check In
One area SOTT could work on is their third parties. Shopify is important to their ecommerce platform, however it has a 14.17s load time, therefore we'd recommended monitoring this load time and looking into which elements are causing the largest load time. For quicker wins, it would be advisable to look at the other third parties loading on this website. In total, the load time is 26.03s which is significant.

In addition to slow loading elements, they also did have an element that failed to load – a checkout element. This may have caused issues for customers trying to pay for items which could lead to frustration. We'd advise a Synthetic User Journey to walk through SOTT's key customer journeys to not only detect element issues, but also to help detect financial data breaches.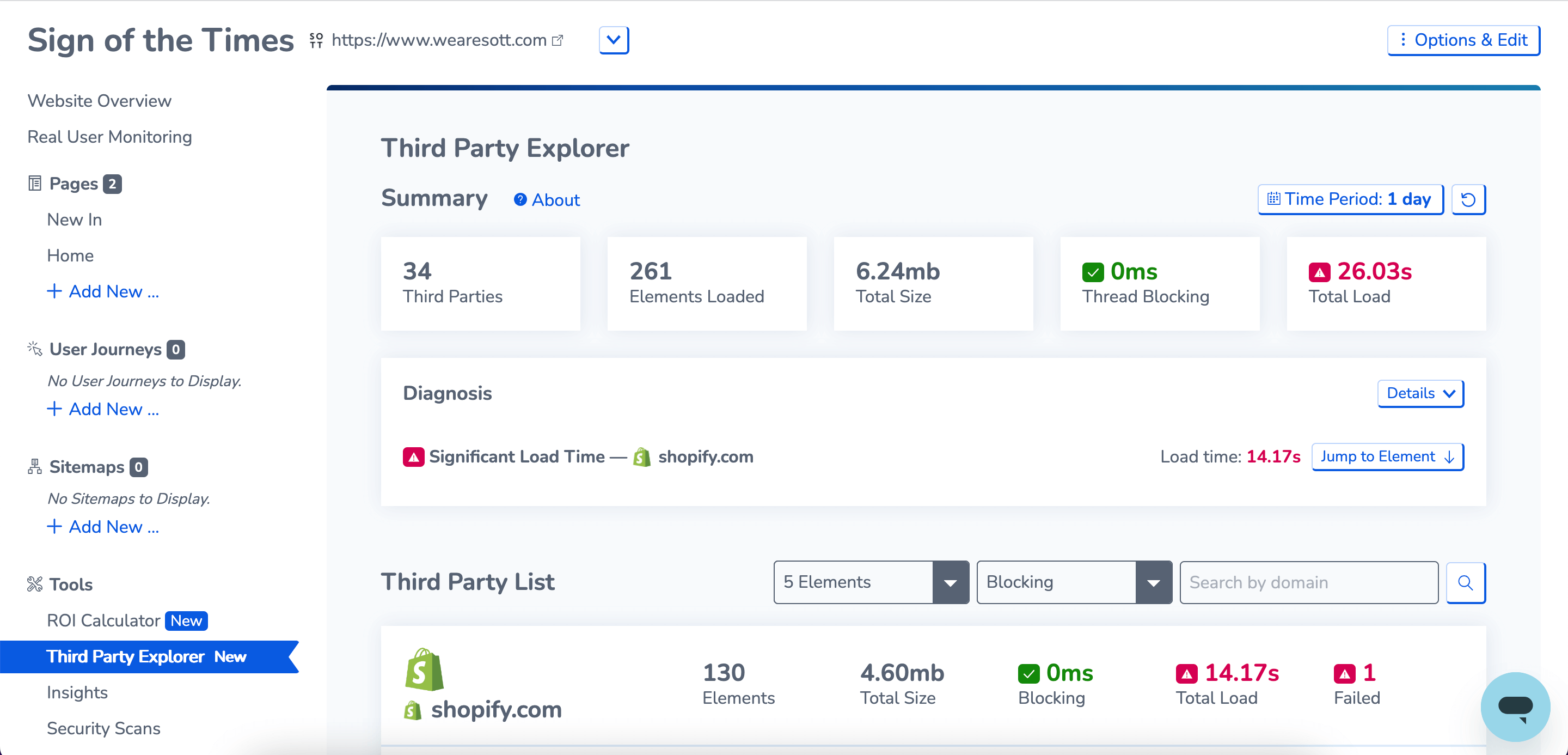 Prize Draw
We believe that SOTT would be a perfect candidate for prize draw-style raffles. With lots of unique vintage pieces, this could be another engagement-boosting activity for them. This could work on a ticket-based raffle which would be announced on social media and their email newsletter. They could even propose a local one to encourage more footfall to their London shop.
More Coverage
Our feeling is that this campaign could have been much bigger, with international shipping and a decent social reach, this could have been huge! Previously, the brand has had press in Grazier, Vogue and Forbes but there was only one piece found for this campaign.
We also think it would have been a great chance to use some local social media influencers involved in making video content. We could only find one external video about the campaign with a fantastic 13,000 views – we'd just like to see more!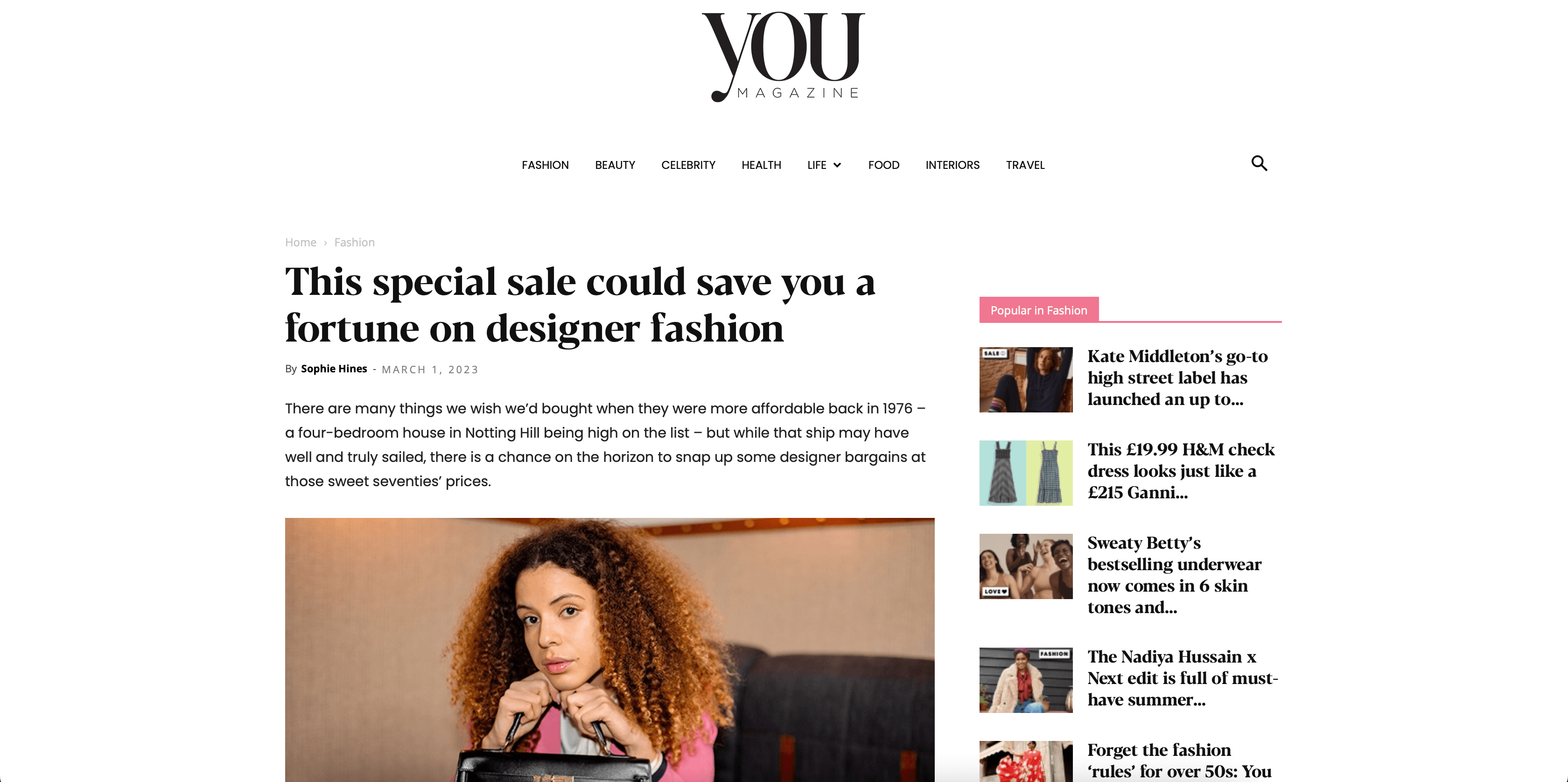 Sign Of The Times Since '76 Final Thoughts
The concept of this campaign was great and it's a fantastic case study for out-of-the-box marketing. These items may go on to be sold for profit or they may be in the hands of someone who is going to love them who wouldn't otherwise be able to afford them. With all 76 items selling out in under 30 minutes (although it could be within seconds) I'm sure SOTT sees this campaign as a massive success.

The brand currently has a smaller online presence but is growing rapidly. In a Daily Mail article, they state "Our business has grown 100 per cent in the past two years. Circular fashion and sustainability are at the forefront of people's minds, and they are choosing to invest in quality items that will last." Their online presence has also increased in the new year to over double their predicted web traffic compared to December (Source: Similar Web). We hope they continue to improve and monitor their website to make using it a great experience for their customers.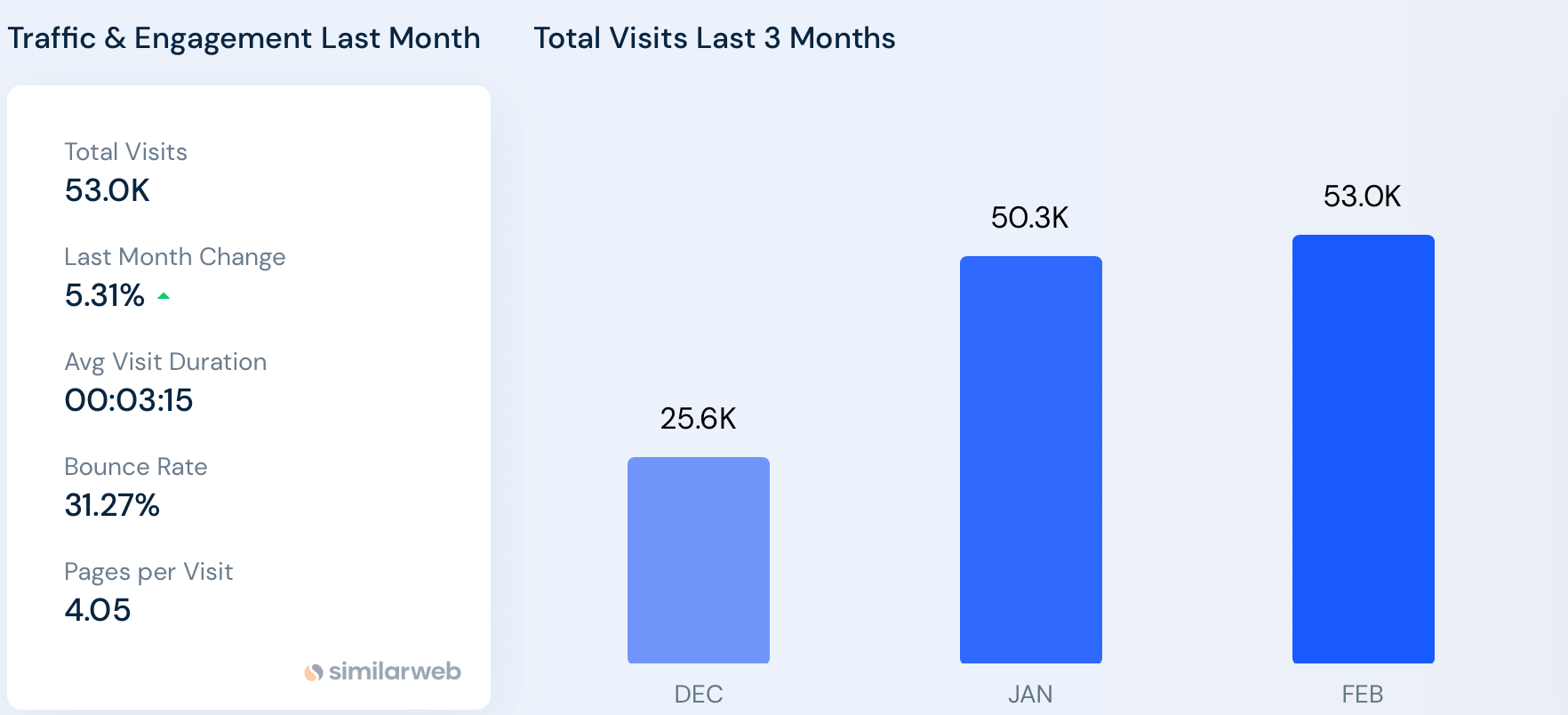 Sign Of The Times' morals align to many of the more socially and environmentally conscious consumers and we're really excited to see what innovative marketing campaigns they do in the future.