Marketing Campaign Highlight: NEOM Organics
Each month we highlight one of our favorite integrated marketing campaigns for the month. To kick off the new year, we explain what we loved that NEOM Organics did in their Wellbeing Extravaganza marketing campaign to focus on wellbeing, user experience and brand awareness.
What We Loved
Wellbeing Extravaganza Pop-Up Shop
NEOM's Wellbeing Extravaganza campaign ran across multiple channels including stores/pop-up stores, social media and on their website. 
The show-stopper from this campaign has to be the pop-up shop in London Kings Cross station. The brightly lit store included their Wellbeing Extravaganza products and a grab game. The grab game entry was a £2 donation to their charity partner Mental Health Foundation. Customers could win discounts or products from the store (We won an £18 candle!). The campaign raised a fantastic £6,832. Additionally, customers could easily sign up for their newsletter when donating, a win/win!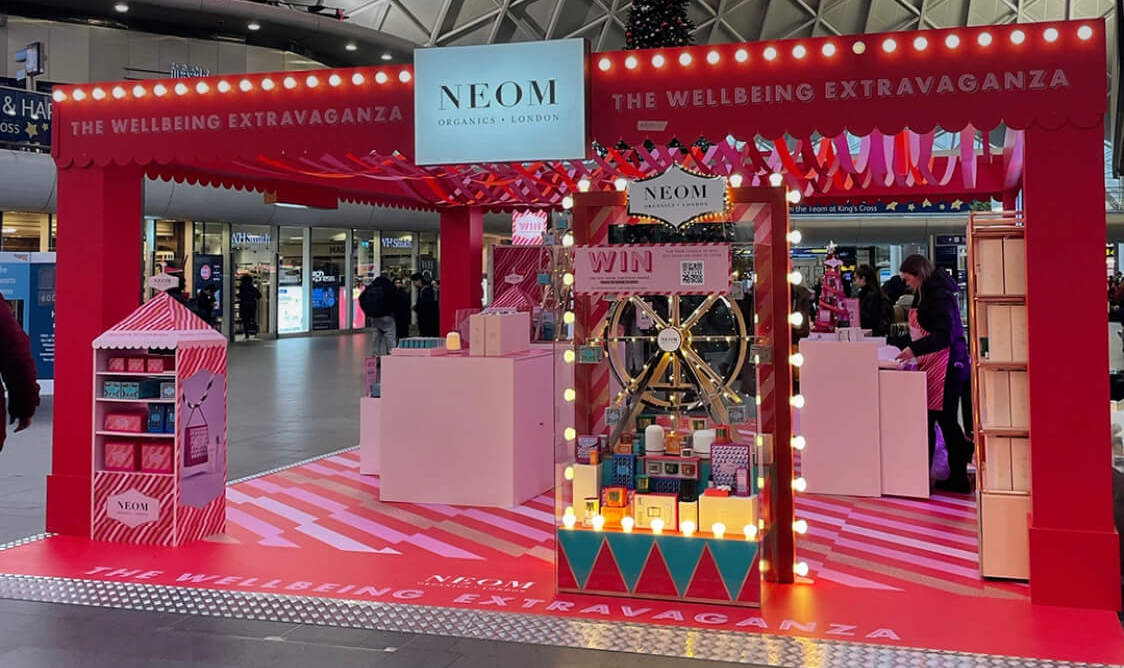 Passing Core Web Vitals
Something we absolutely love to see from any website is for them to pass their Core Web Vitals and NEOM did just that! Core Web Vitals is Google's new initiative focused on user experience and makes up part of the ranking algorithm, so getting them right means better user experience for their website customers and potentially better search rankings. 
NEOM's Core Web Vitals scores are all passing with only a 0.004 Cumulative Layout Shift! Additionally, their Google Lighthouse test has a great 91/100 score.

Holiday Sale
If you're wanting a sale, NEOM is a great place to look. Social ads were striking with their campaign branding and it's clear the ads team have got their A game on, these ads were everywhere!
The offers around Black Friday and the holiday season were well thought out with links to their wellbeing campaign, but most of all they were actually decent offers. One set of ads was a 'spin the wheel' set up and these offered discounts or free products with purchase. One offer was a pack of essential oils worth £80 for free with a purchase of a diffuser. For customers interested in the brand this was a great opportunity to purchase into the brand for less.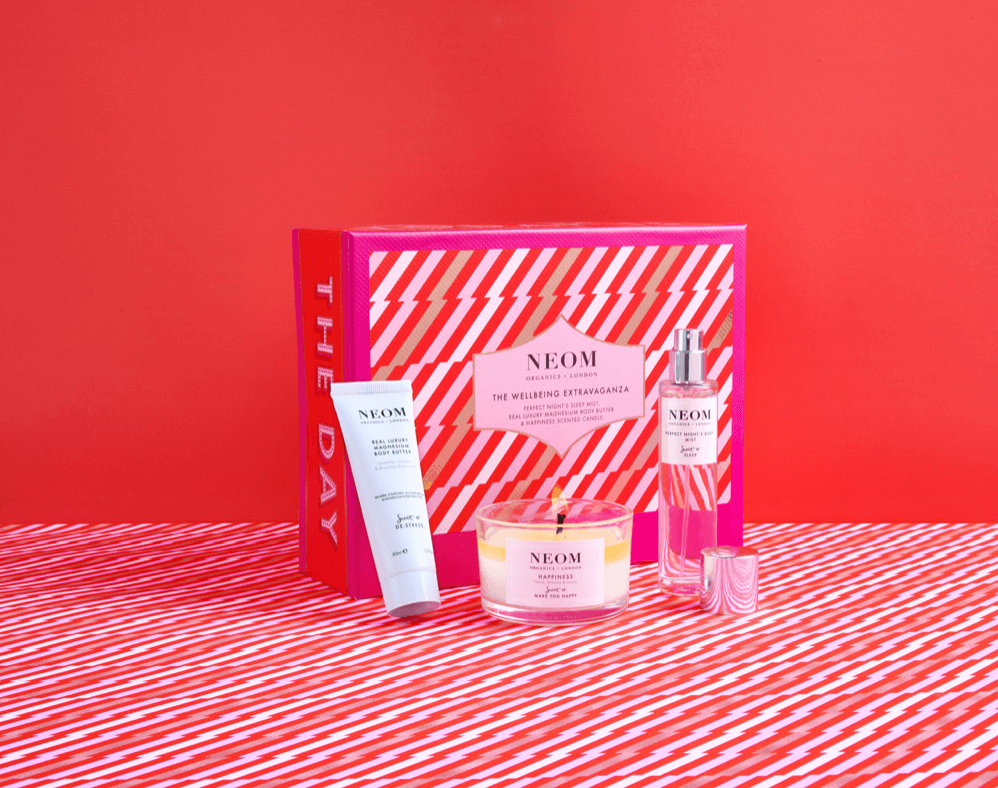 Campaign Branding
This festive branding was bold, bright, warm and fun with big circus tent associations. It was modern yet warm and had a nostalgic edge like the coloured baubles on an 80's Christmas tree.
Slogans including 'Be kind to your mind', 'NEOM Christmas Wellbeing Extravaganza where wellbeing is the star of the show!' and other fun phrases were featured. The bold colours and patterns stood out against NEOM's usual soft pastel tones and other campaigns which opted for more neutral branding. 
Branding was featured across channels, with packaging, storefronts, Youtube, social and their website all boasting the colourful pallet.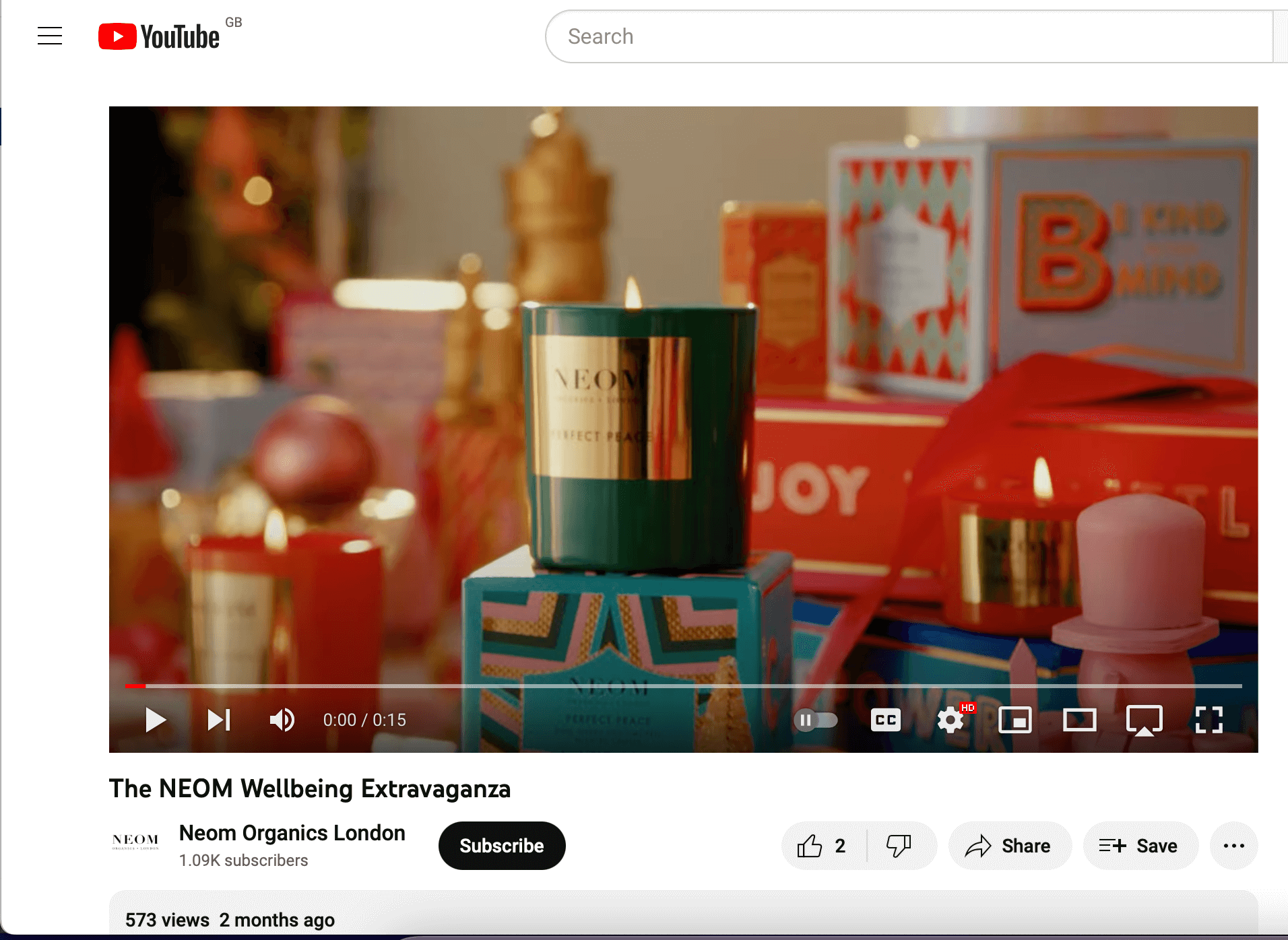 What We'd Love to See
Third parties
With over 40 third parties on their website, NEOM could do with a bit of spring cleaning. These third parties have 10.36s of thread blocking and 13.32s total load time. Some of the third parties are essential for website use, however there are a few marketing tools that are hogging the website, these could be removed or limited for a faster load time and reduced thread blocking.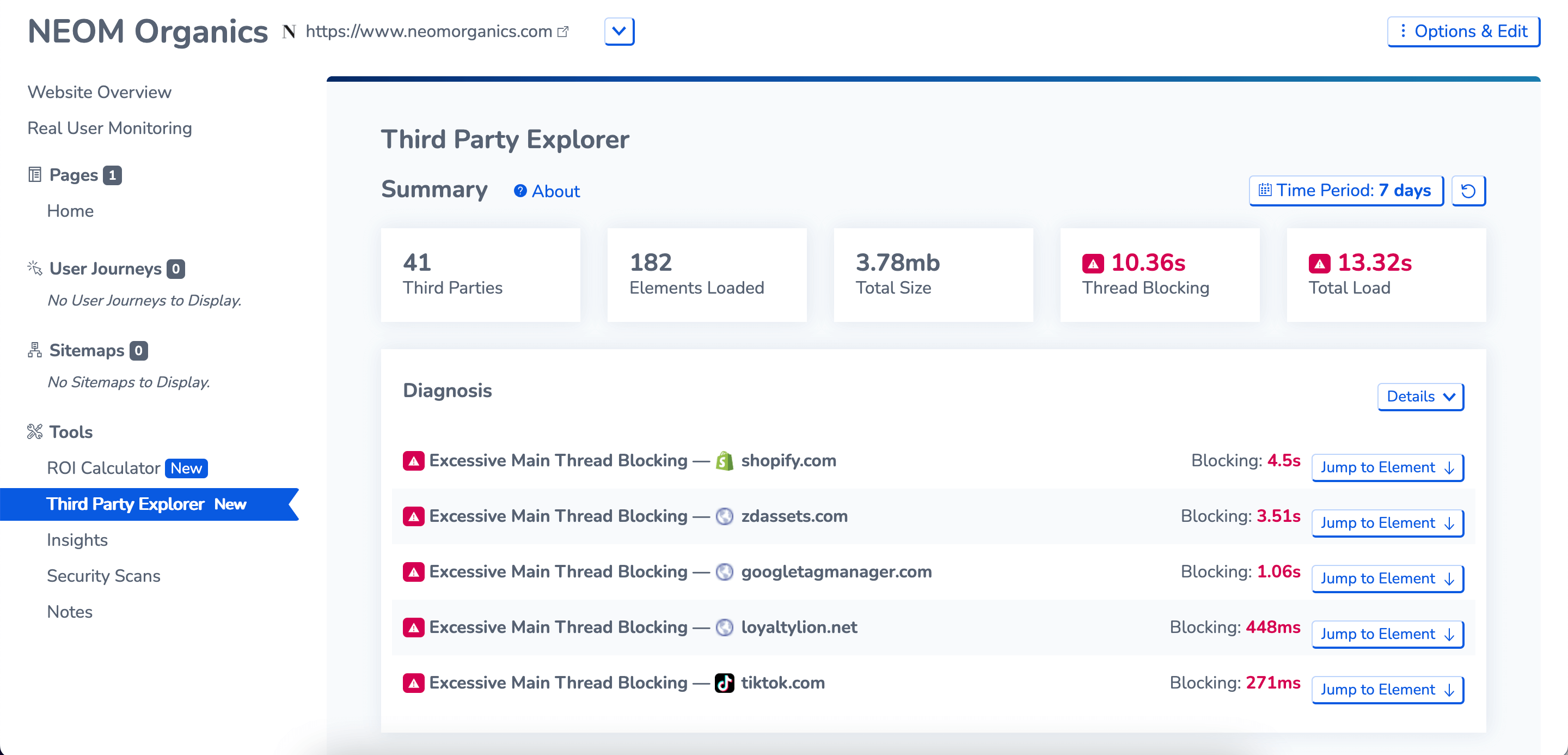 More Campaign Information
This campaign was clearly well thought out, in general, NEOM have a wellbeing-focus so this seasonal push fit in nicely into their brand.
This being said, a quick search on Google and socials and there isn't much wellbeing information readily available from the brand in regards to this campaign, apart from a quick bio on their website. Some more social posts and videos on wellbeing topics around the holiday period would have been a great addition to this campaign.

Final Thoughts
NEOM stood out to us as a wellbeing brand this year. There has been a big push for more neutral aesthetic tones in the industry and we loved that they bucked the trend on this to create a striking campaign. The marketing team has worked hard on branding, SEO, ads and we're looking forward to their social channels growing.
Their website has strong foundations for success and the ads team have been able to drive traffic to the site. In November, the brand saw a 107.3% increase in website traffic compared to October and we're sure this would be even higher for December (Source: SimilarWeb). We're looking forward to seeing what NEOM do for their website users' experience in 2023.