Protect Your Business and Your Customers
Great reputations are hard to win but easy to lose. RapidSpike can protect you from web skimming attacks, scan for the latest vulnerabilities, check your external perimeter and more.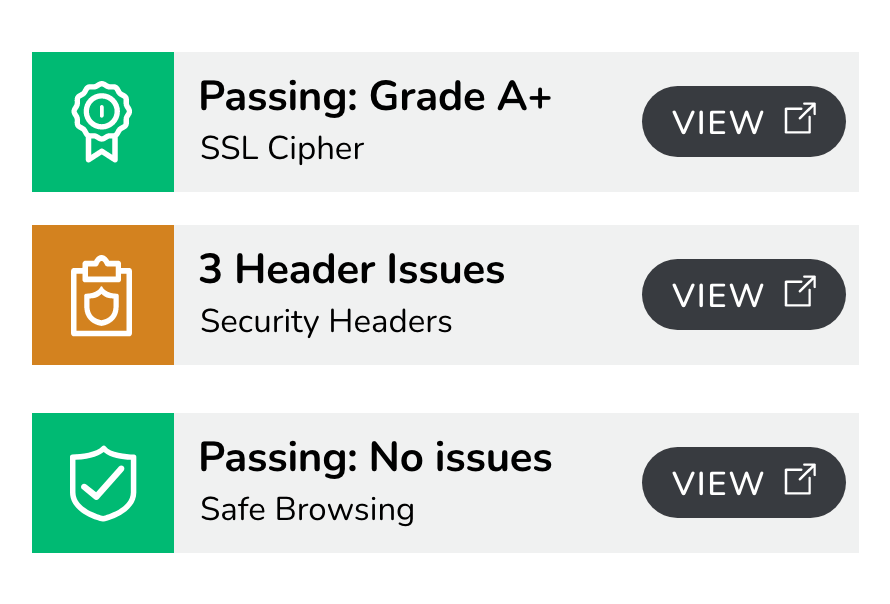 Watch over your customers and find out immediately if a data breach occurs.
Track all data sent by third party plugins and receive alerts if they are breached.
Scan your websites, CMS and infrastructure for the latest known vulnerabilities.
Monitor headers, SSL Certs and ciphers as well as other key security metrics.
Insights Into Your Security Data
Insights is an intelligence engine that processes your data and produces clear
actionable tasks for you to work on, organised by urgency.
Understand and prioritise what to fix
Clear actions to support your security perimeter, protect your customers and guard against vulnerabilities.

Celebrate when you are winning
Tick off areas where your security management excels, and report on your successes.