Channel 4 Suffers Website Outage During The England Vs Germany Game
Last night the Channel 4 website and app suffered an outage leaving football fans unable to stream the game.
The highly-anticipated game between England vs Germany took place at Wembley Stadium on Monday, September 26. Channel 4 had the rights for this match and streaming was exclusively on their website and app.
Kick off was at 7.45pm, with coverage from 7:00pm. The first Channel 4 website issues reported on Down Detector came in at 7:32pm and issues continued throughout the night. At peak time, nearly 6,000 reports were made of the website being down.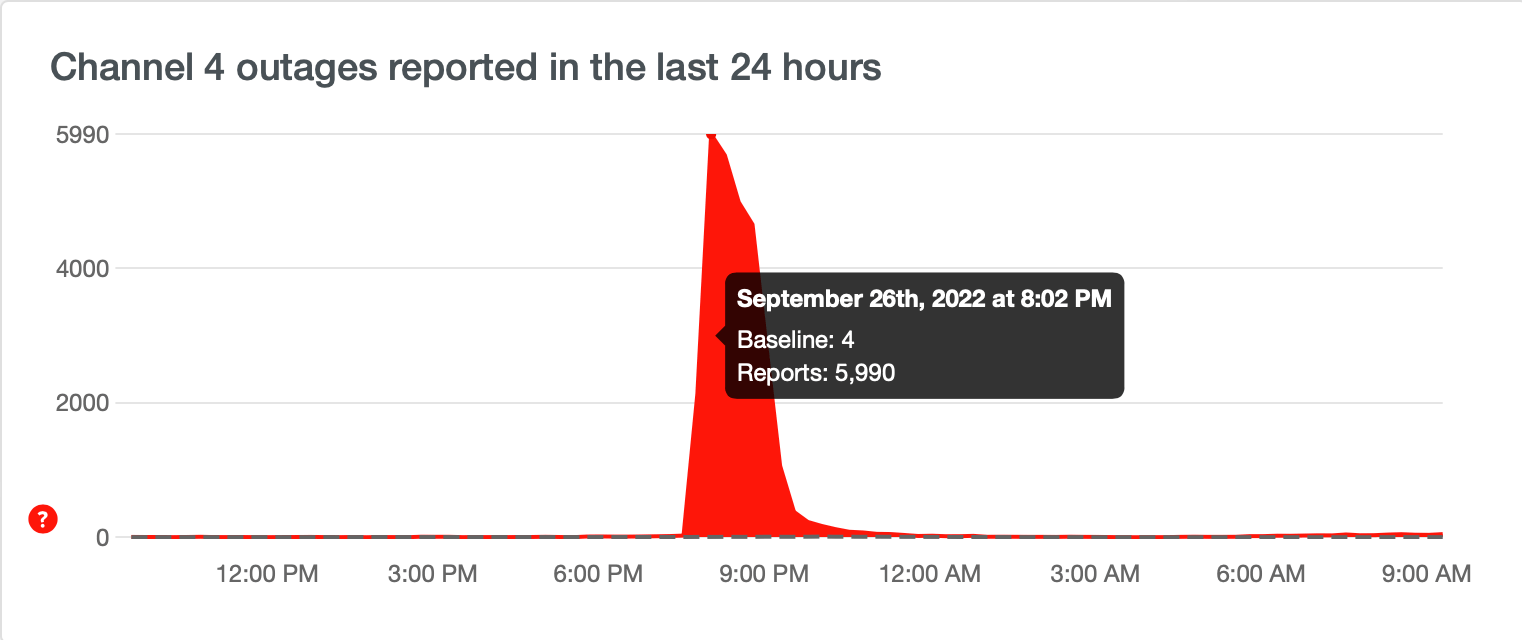 Football fans were left disappointed and frustrated with Channel 4 and their lack of planning and response.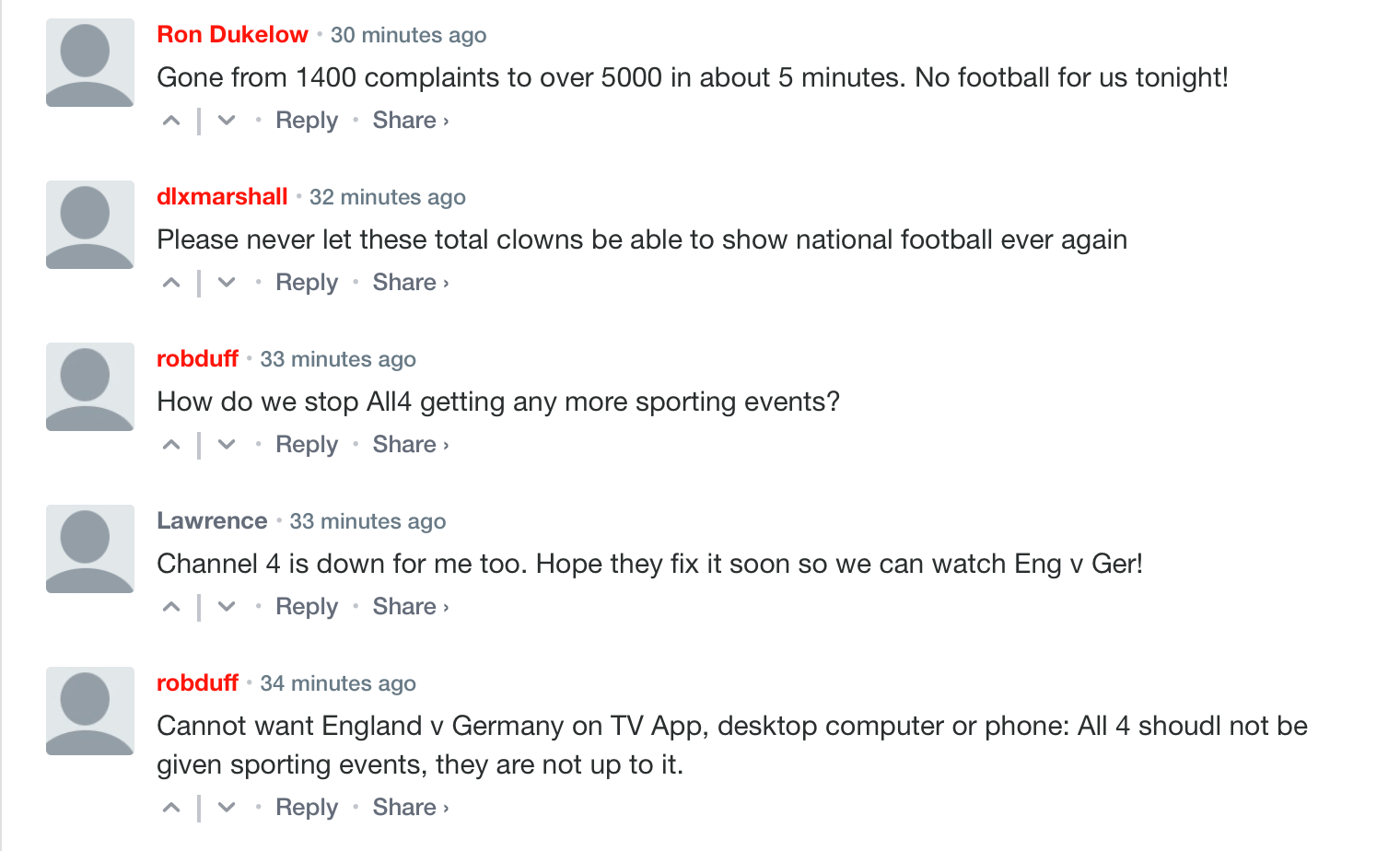 Channel 4 and Channel 4 Sports failed to comment on the outage despite tweeting throughout the game.
The fragility of the internet means outages can happen. Companies must be prepared for predicted website increases, in this case a popular football match, and when outages do happen they need to be quick and proactive in getting their services back online. By effectively communicating with users using social media, a status page or holding screens, this can help avoid upset and reputational damage.