Meet the Team: Michael, Front End Developer
I'm Michael, the newest front end developer at RapidSpike. I joined in October 2020 shortly after the £1 million investment from Praetura Ventures. I'll be assisting the development team with designing materials for our website, app and other documentation. I'll also be building new site content, and helping to develop new tools and features.
I've been at RapidSpike for a few months now and I can honestly say this company and job role is fantastic – not to mention the team are an awesome bunch of individuals.
Originally, I wanted to be a games developer because like everyone growing up in the 1990's and 2000's I thought videogames were the best thing ever, but after learning front end code whilst at University (as well as teaching myself) I found my new passion.
I started my career working in-house for large ecommerce companies, doing front-end development and digital design. I didn't expect to branch off to work for a software-as-a-service company, but to be honest it's one of the best choices I've made. The work I am doing is engaging and of real-world benefit. I'm learning new things every day, everything is so interesting! That's what inspires me.
As a front-end Developer at RapidSpike I design and concept what the website will look like, whether it be minor changes to a webpage that's live, or the creation of multiple new pages. I recently designed and built some new landing pages on the RapidSpike site. My brief was to make landing pages for our key features in order for them to encourage sign-ups. I really enjoyed working on this project as I could implement my own design ideas within the brand guidelines.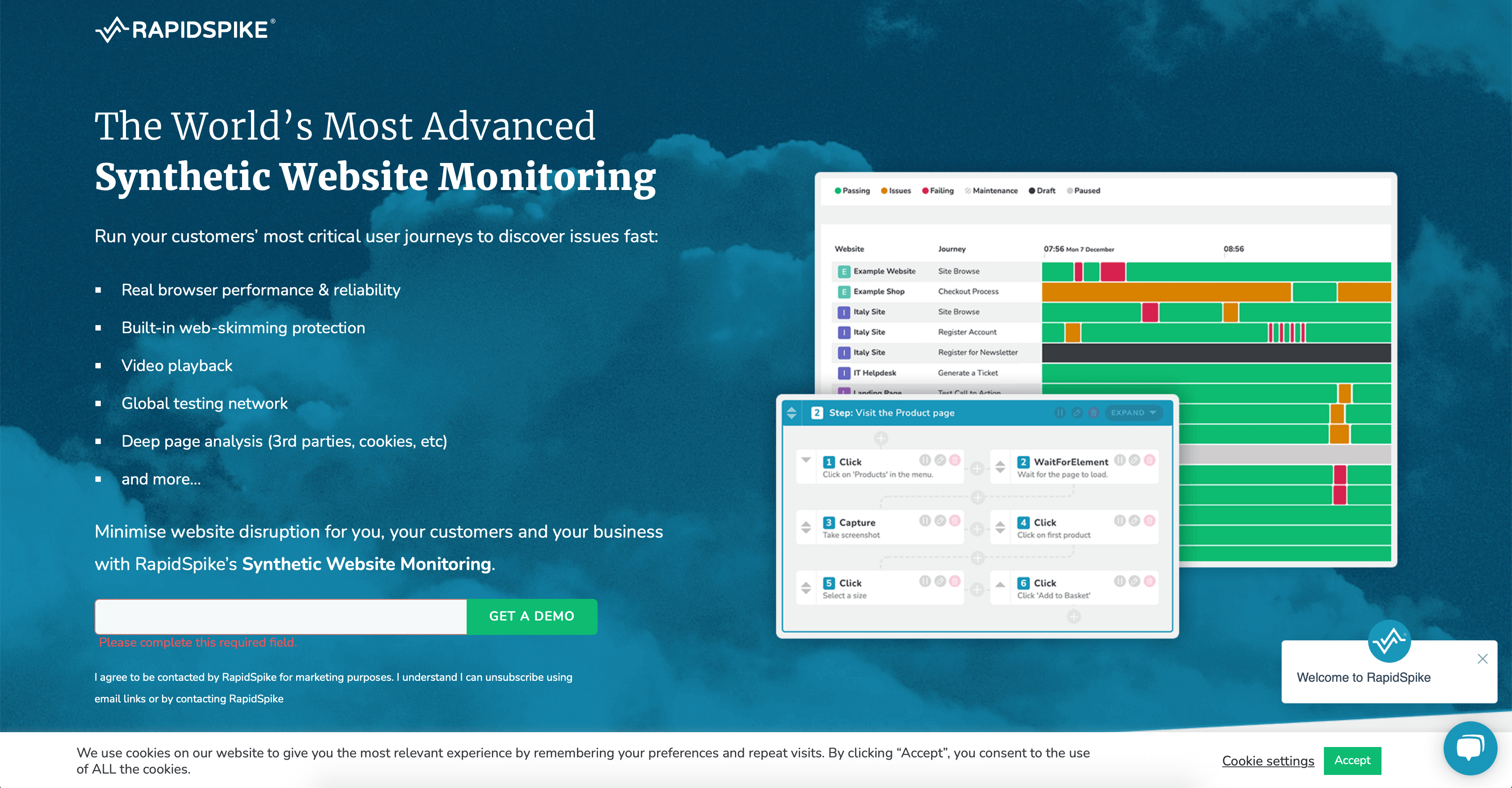 Another project I've been working on which I really enjoyed doing was the newly designed 'Build a plan' page of the RapidSpike website. Using my knowledge of WordPress, HTML, CSS & jQuery, I had fun working out the maths and writing a lot of code to make this page fully functional for our customer base.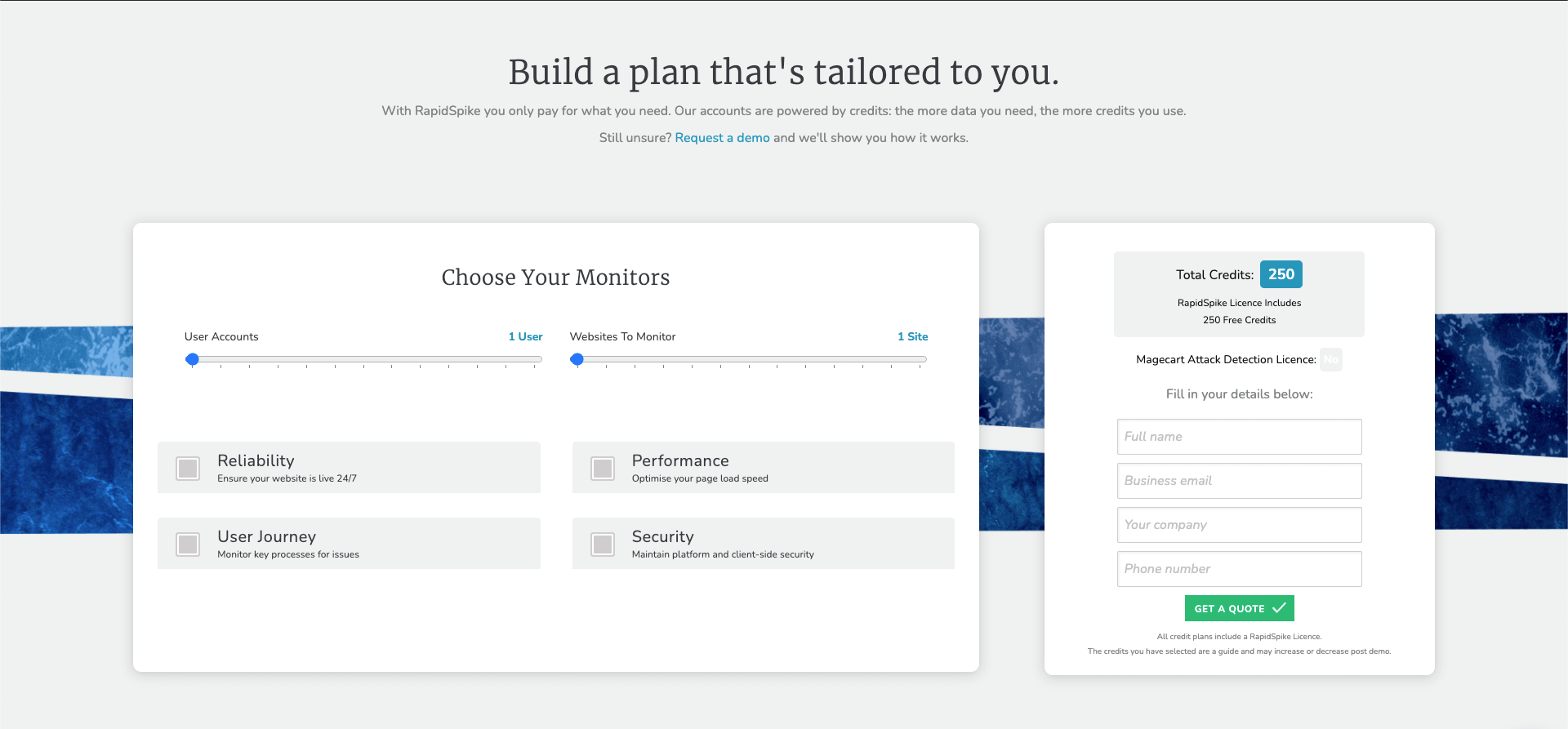 Overall, I'm very excited for what I can bring to the team, we've recently been named Northern Digital Awards Best Digital Tool 2021, and are shortlisted for the UK Dev Awards 2021. As a team we are continuously hitting new milestones and I'm excited to be on this journey to help make websites fast, reliable and safe.