Meet The Team: Claire and Lucie
We recently welcomed a brand new Finance Team to RapidSpike! Get to know a little about our brand new Head of Finance, Claire and our Finance and Admin Assistant, Lucie.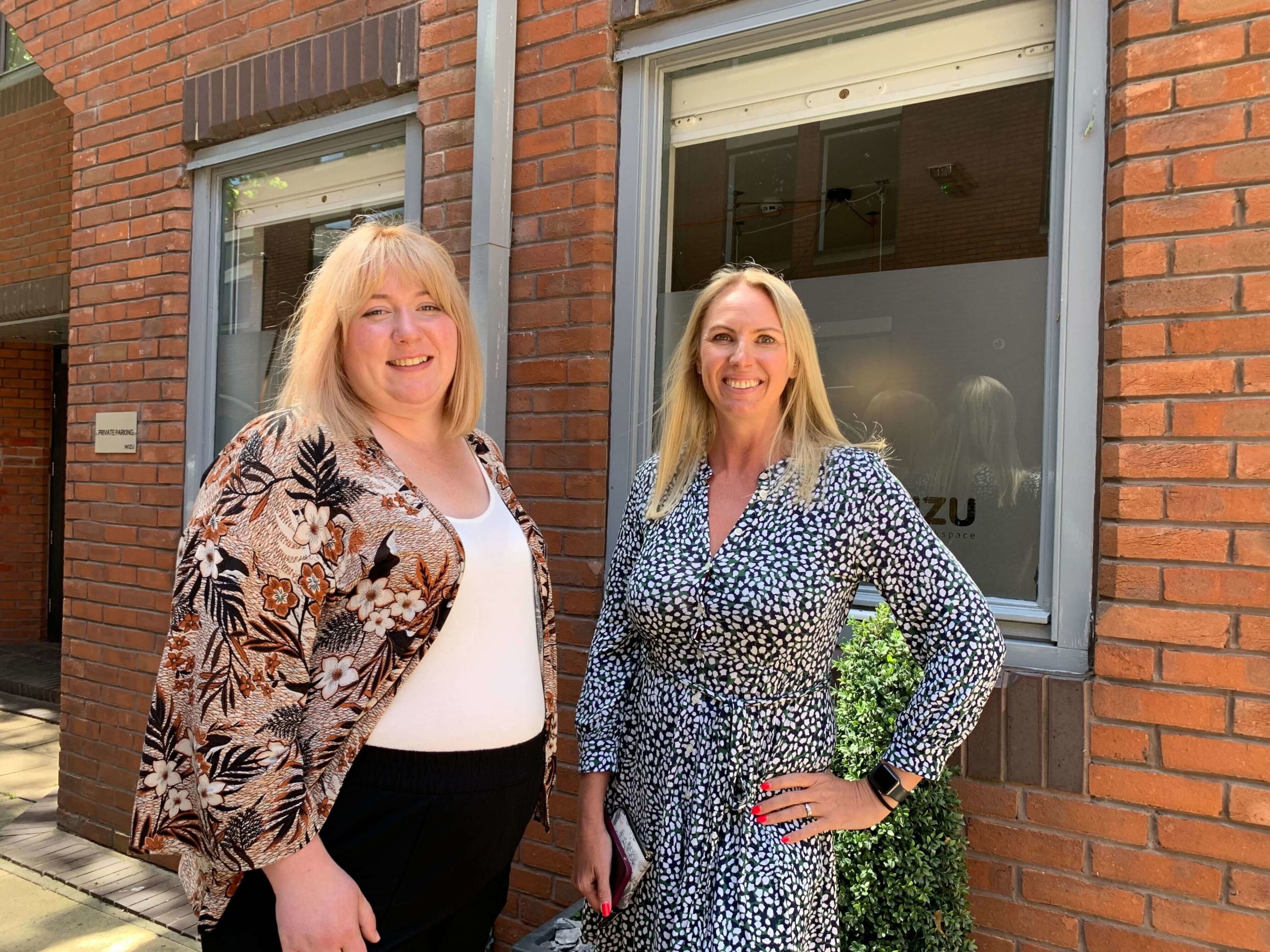 Meet Claire, Head of Finance
I recently joined Rapidspike in May 2022, this being my latest role in a 25-year career in finance and accounting.
I first became an accountant by being in the right place at the right time and landed a trainee role with E&Y, one of the big 5 accounting firms at the time, joining them straight from A-Levels. After qualifying as a chartered accountant I decided it was time to leave E&Y.
In the 10 years that followed, I have had a number of different senior finance roles in a range of different businesses, predominantly financial services and investment-backed businesses.
In 2012, I welcomed my first child, fully expecting to be back in the corporate world of working within 9 months. Having a child however totally changed my priorities and I no longer wanted that 9-5 (plus all the extra hours) sat in an office and decided to take some time out to enjoy being a mum and then had my second child the following year.
In the last 10 years, I have done a number of interim and contract roles which have kept me up to date with the industry and enabled me to continue earning and learning. I have really enjoyed all the roles I have done but contract work doesn't always give you that sense of being part of the business and part of the team. Finding a role that is flexible, part time but also gives a challenge and job satisfaction has not been easy.
The opportunity to work for RapidSpike came along and 2 months in I am really enjoying my role as Head of Finance. The role gives me everything I am looking for and I have joined a great team. It is also great working for an award-winning growing business with lots of ambition and I am looking forward to being part of that growth journey.
Meet Lucie, Finance and Admin Assistant
I recently welcomed my first child into the world – a little boy born in August 2021. Everyone says it's hard, and you can read all the books and do all the classes but nothing can really prepare you for the complete and utter life shattering change that a new-born brings to your universe. Before Baby, I was a Finance Manager at a small non-profit, helping deliver multi-million-pound projects to charities and managing a small team of coordinators. I had built my career over 10 years from small beginnings as a cashier at a leading global bank, climbed the corporate ladder to prove my worth… And then in the blink of an eye, that was gone, and I was just Mum. This tiny little bundle had come into my life and erased everything that I thought I was.
Suffice to say, it was a rough few months before I started to figure all of this out. Turns out I wasn't gone, I was just buried under mountains of nappies and nipple shields and soggy muslin cloths. As I started to lift my head from the post-natal fog, I realised two things. One, whilst the woman formerly-known as Lucie still existed, many of my values and priorities had drastically realigned themselves. And two, I was going to have to start using some of these nap times to figure out what my next move was.
I had always figured I would go back to work and be that working mum superhero like so many of the strong amazing women that I had worked with. But bizarrely, I had changed my mind. I didn't want to be away from my little boy. I loved my old job and my old team but there was no way all that work would fit into a part time role, or that I would be able to complete it working full-time remotely whilst looking after my child. I had to leave, and find some alternative to support the costs of raising a family in 2022.
And this is where RapidSpike came in at exactly the right time and in exactly the right place. Finding RapidSpike means that I can be the superwoman that I always wanted to be, and still spend all the time I was hoping to have with my little one, thanks to their commitment to working flexibly. I'm excited to leave my Mum hat at home and have conversations that run deeper than "Do you want some milk?" or "Which end did that come out of?" Being the Finance and Admin Assistant is a small role but for me, it has been incredibly powerful. Isn't it wonderful to look forward to Mondays?