RapidSpike Integration: Splunk On-Call
Here at RapidSpike, we have an ever-growing list of integrations available to help manage incidents raised from all facets of our system. The latest addition to the roster being Splunk On-Call (formerly known as VictorOps).
RapidSpike X Splunk On-Call
RapidSpike alert integrations can be as simple or complex as needed. Alert integrations make sure the right person is alerted when an issue occurs. Splunk On-Call allows developers and DevOps teams to receive notifications, collaborate and gain visibility to incidents. This integration is massively beneficial to keep teams up to date with issues critical to business success.
Add a new integration in Splunk On-Call
The first step in integrating is to set up a new integration in your Splunk account by navigating to the Integrations tab and selecting the REST integration from the list of featured integrations.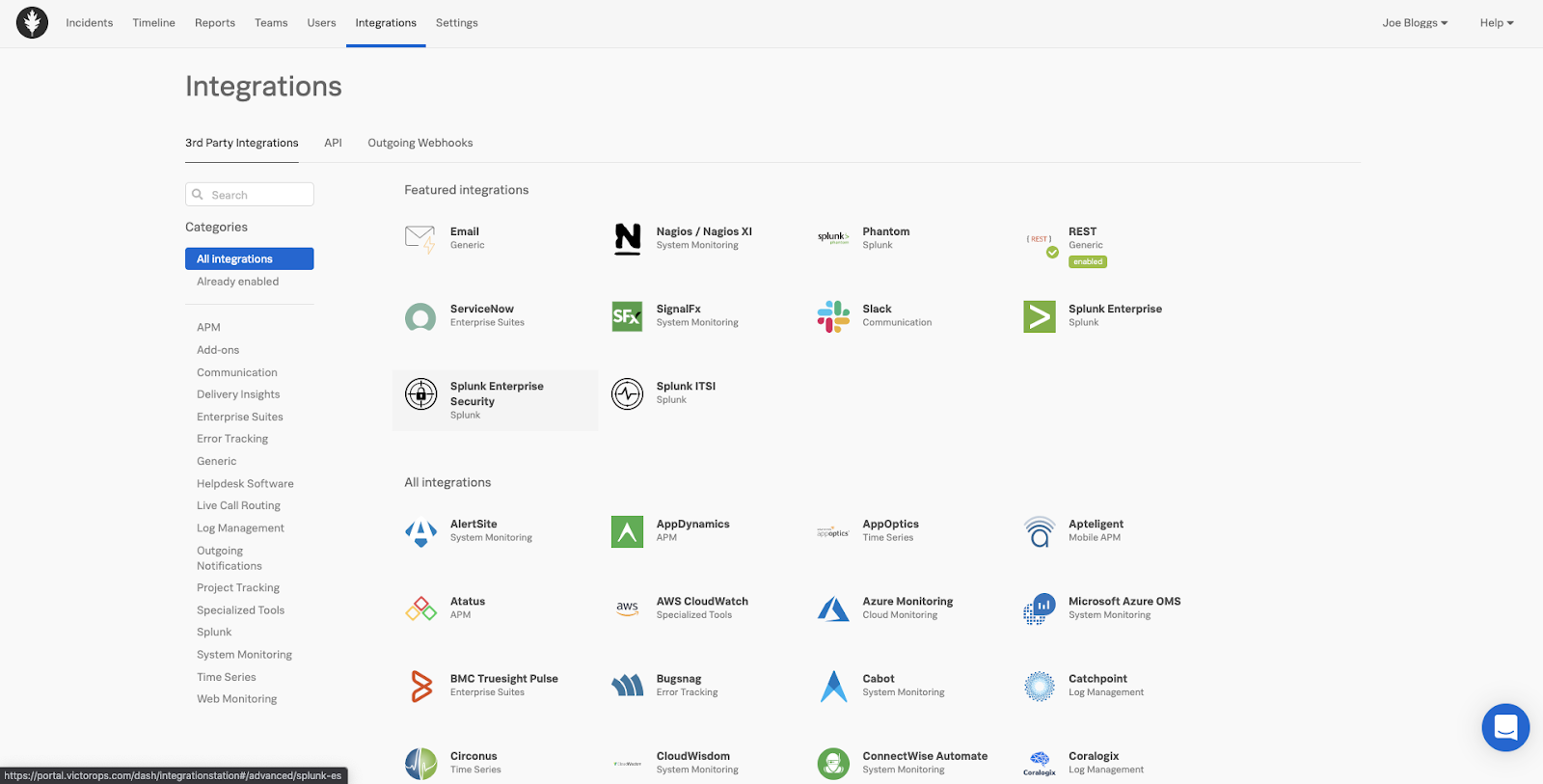 When created Splunk On-Call will generate a URL for you which will include your API key (key following https://alert.victorops.com/integrations/generic/201311114/alert/ in below example) which is required for setting up your RapidSpike integration.
Also required is the routing key which can be found in the settings tab of Splunk.

Create an integration in RapidSpike
Once you have your API key and your routing key, you'll need to add it to your integration, to do this:
Go to the Integration tab inside of Global Settings in RapidSpike. In this section Label your integration, add in your API and Routing keys and Message Type if you want these incidents to be tagged with an alert level (critical, warning, info).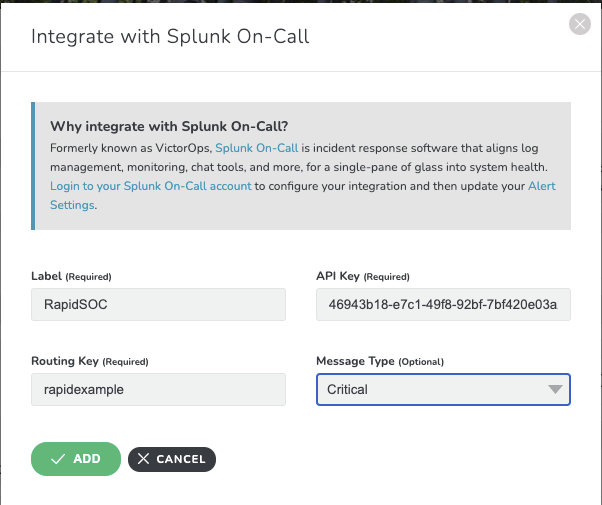 Update your notification rules
The last thing to do is to update your Alert Delivery groups in the Global Settings inside of RapidSpike to add in your newly set up integration to your existing alerting methods.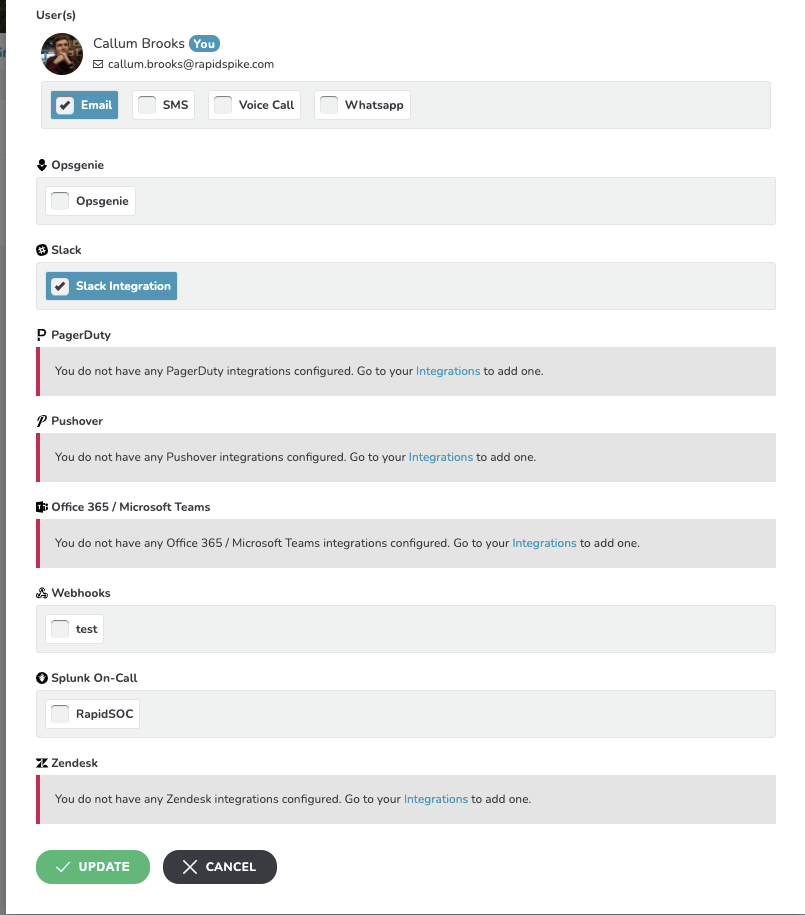 Not signed up yet? Start monitoring your website today with a free 30-day trial.