Uptime Monitoring Response Timeout Alerts
In the age of the modern website architecture where websites experience little downtime, slow is the new down. A slowdown on a website has been proven to have a negative effect on conversion rates and end user experience. With that in mind, we've updated our uptime monitoring to alert you to slow response times.
Simply enter a Response Timeout on an uptime monitor. If a response exceeds the threshold, we'll flag the monitor as failing.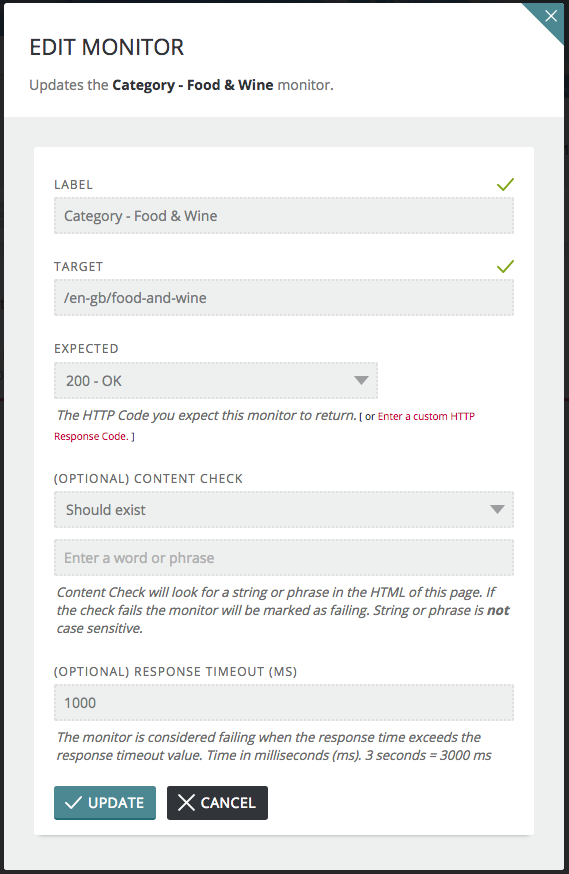 Once a slowdown has been detected you can receive a notification via email, Slack, SMS, Pager Duty or Webhooks.