New Feature: Maintenance Windows
We are proud to announce another feature to our Pro and Enterprise plans. This is the ability to add a Maintenance Window to your account.
Maintenance Windows are time slots where our performance management system does not interact with your website. It is like an auto -pause function that automatically pauses the monitors you chose for the time period you specify.
These are very handy to apply when you are performing any form of server maintenance or planned downtime so that you do not receive any notifications during these pre-planned periods.
How do I configure a Maintenance Window?
To configure a Maintenance Window, click on the Alert Settings main menu item and then the Maintenance Windows sub-menu.
Clicking the Add Maintenance Window button open the configuration screen. From this screen, you can choose to either configure a one-off or recurring Maintenance Window.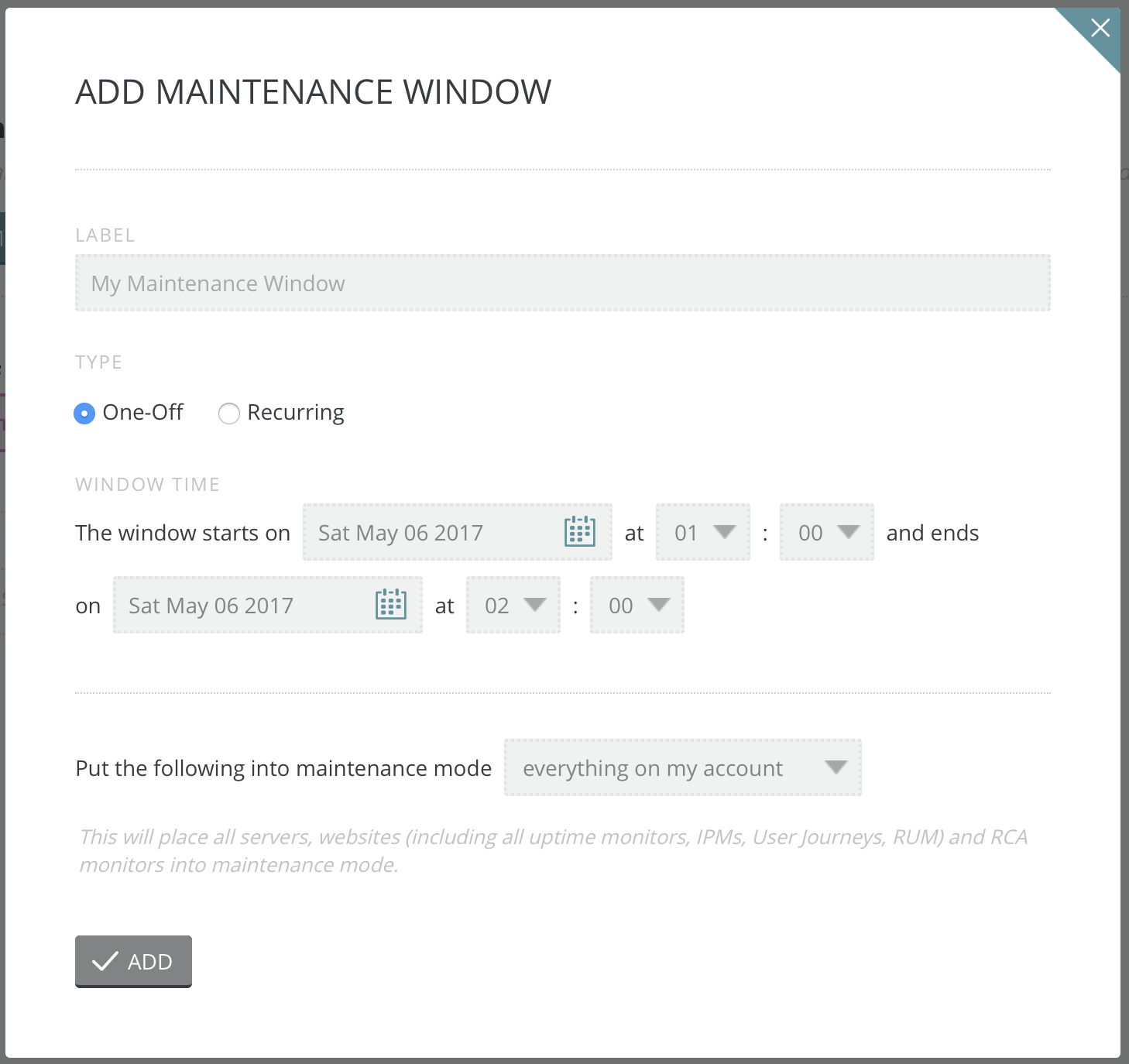 You have the option to select everything in your account or a specific website. As outlined on the screen, when you select an option, all monitors for that website (including all uptime monitors, IPMs, User Journeys, RUM) and RCA monitors are placed into maintenance mode.
You can view your configured Maintenance Windows from the sub-menu option and have the ability to edit or delete them as you wish.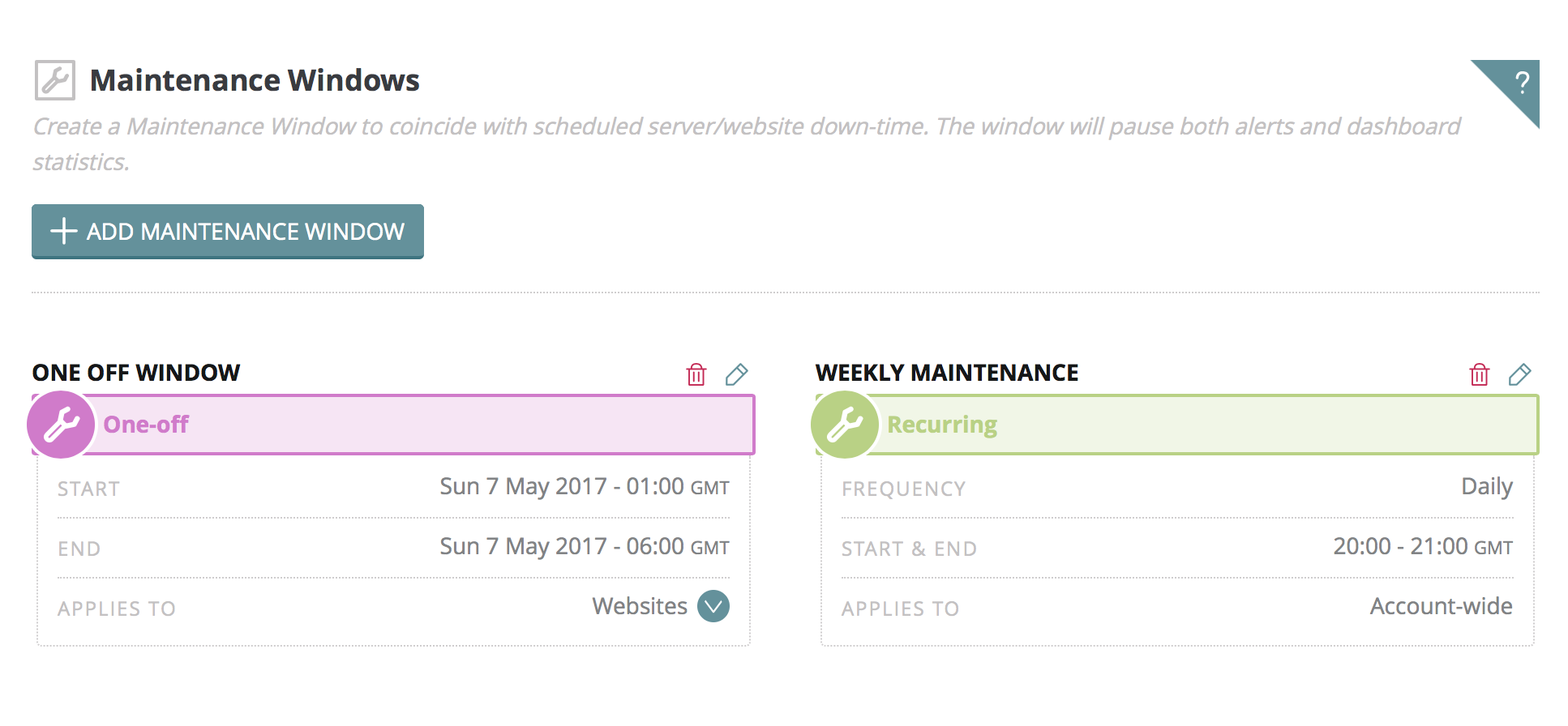 We hope you get to try this new feature within your account.
This feature is only in the paid plans so check out our pricing page if you need to upgrade from a basic plan.