Your Personal Security, Performance and Reliability Expert
Insights is like having your very own professional website guru, giving out advice on your key issues whenever you need it.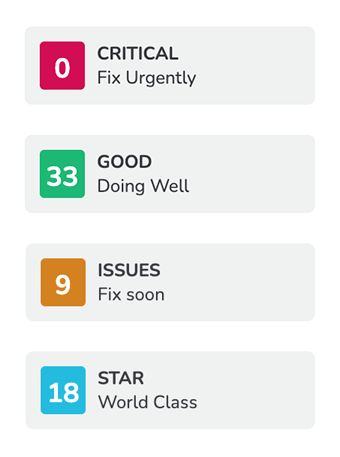 What is Insights?
RapidSpike uses your monitoring data to produce Actionable Insights. Measure your site against global baselines, best practices and years of testing expertise and discover how to improve but also celebrate what you are great at.
RapidSpike Insights grades your website, explains why it's important to fix each issue, how you fix them and what score you need to get to the next level.
How Will Your Website Score?
RapidSpike uses CRAGS to assess your digital platform to find issues and help you fix them. These also help you celebrate what you are great at by giving you a Star (S) for world class efforts.
Critical
We provide insight into your most critical issues that need to be fixed right now or risk major business problems
Amber
Amber insights are the cornerstone of your continuous improvement, making them green will help you improve your user experience
Green
Green insights are what you do well, many monitoring platforms only bring you problems but it's important to stay positive
Star
Star Insights are a celebration of what you are great at, world-class websites create amazing user experiences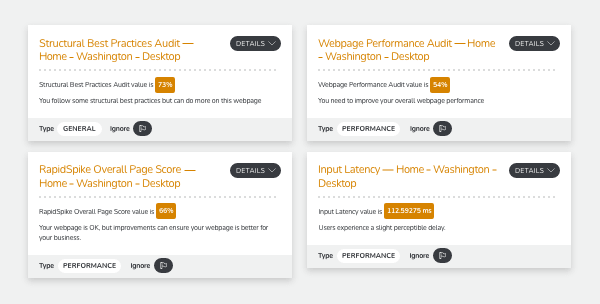 Understanding What Went Wrong

Insights don't just point out where you can improve your website. We've included a detailed explanation of why we've scored a particular value.
This explanation will often go into detail on what the Insight is looking for – why a particular score has been given, and what a "perfect" example might be.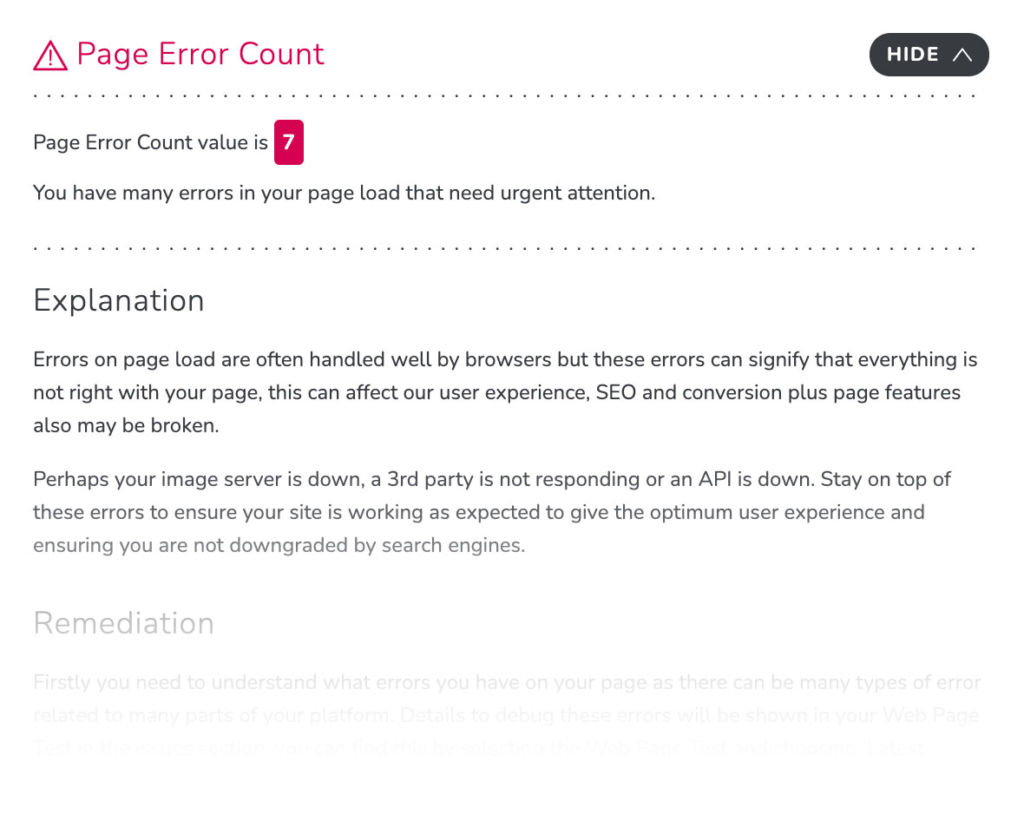 Learning How To Fix Key Issues
Each Insight also gives you steps for remediation – how to fix your issue. These often include steps to improve your site, as well as video tutorials to help you understand exactly what you need to do next.
Finally we include a scoring table so you can see how much you need to improve to reach a higher score.

The Power of Insights
RapidSpike cover a huge amount of monitoring data, in each of our core categories: performance, security, availability, assurance and SEO.
To truly learn about your site and where you can improve your user experience you need to monitor as much as possible. The more data we have, the more Insights we can generate for you.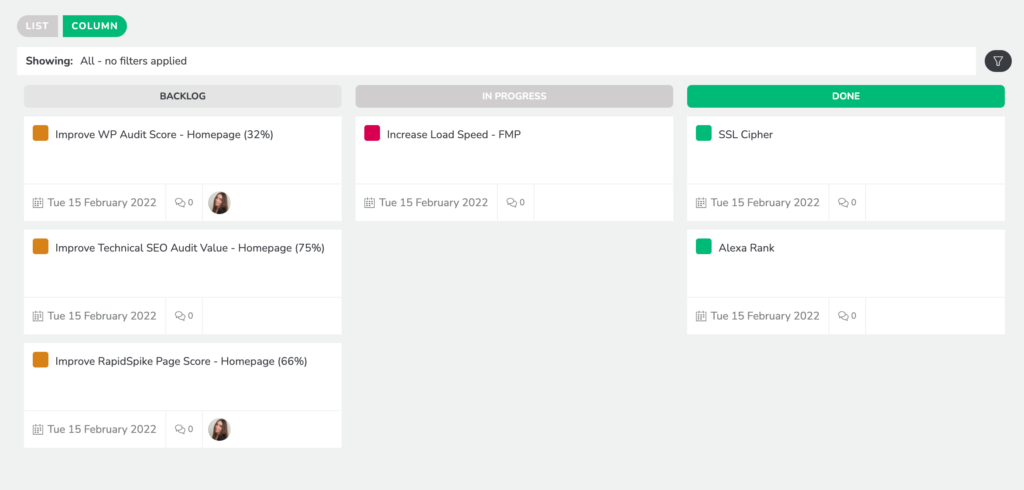 Easily Manage Actionable Tasks
Insights can also be converted into tasks via our in-built task manager, allowing you to assign required fixes and improvements to members of your team.
Converting the valuable information from insights into an actionable plan helps you to manage your website strategy. You can filter tasks by status, priority or task owner and communicate with your team through live comments.