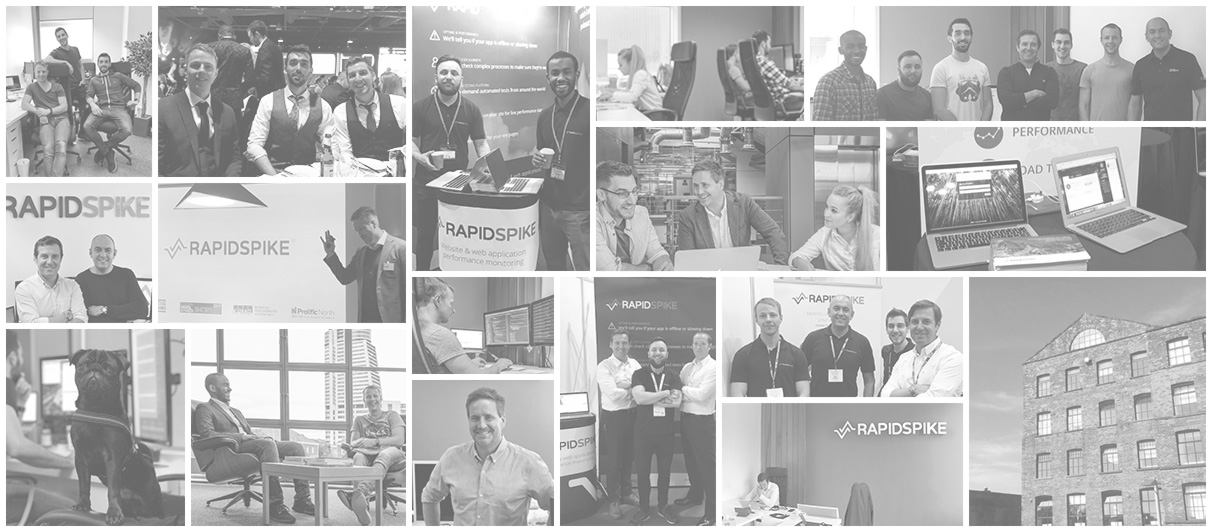 Our Mission
We're trying to make the web faster, safer and easier to use
---
Every customer should have amazing and secure digital experiences. By understanding and learning from your customers' online interactions, we can help you to continuously improve your digital ecosystem.
Our mission is to help you build better business growth, increase your users' happiness, maintain platform stability, whilst detecting potentially damaging cyber attacks as quickly as possible.
Our Brand Promises
---
Stability
Our core platform foundations are fast performance, excellent data efficiency and consistent user experiences in a secure digital environment.

Clarity
We strive to deliver our users information that is well structured and easy to use, delivering actionable insights to help them improve their business.

Responsiveness
We endeavour to respond quickly to all requests, issues, and queries as our users, our people and clear communication are of the utmost importance to us.
---
Our People Values
---

Teamwork
We always collaborate as a team, our clients and partners to find the very best business outcomes, we want success for everyone involved with RapidSpike.


Energy
We understand the value of bringing a positive outlook to every conversation. Giving our all and having fun in everything we do helps make it all worthwhile.


Creativity
We love to bring new ideas, thoughts and dreams to life, ensuring all we do delivers our values and promises in both the platform and the wider world.
The Leadership Team
---

Gav Winter
CEO
Gav has been in the technology industry for over 20 years and founded The Test People, the Leeds based Technical Testing Consultancy, one of the fastest growing tech companies in the UK and fastest growing in Yorkshire & the North East from 2013 to 2015.
He won Yorkshire Overall & SME Director of the Year in 2014 and 2015, alongside multiple company awards like Deloitte Fast50, and the Sunday Times TechTrack100 before architecting a merger to create Ten10, the UKs largest independent testing consultancy.

Andrew Mason
Co-Founder
An active entrepreneur and technologist, Andrew has over 25 years industry experience and has owned various successful technology organisations during his career.
Andrew is a leading networking and security expert, having attained numerous globally recognised qualifications such as CISSP, PCI QSA, Check Team Leader and CCIE. Andrew is also the author of several market defining books on Cisco products and network security technologies.

Robin Hill
Co-Founder
A specialist in business development, Robin has worked with start-ups for the majority of his career, including Boxing Orange, Webscreen and was cofounder of the leading IT security company RandomStorm.
A self confessed entrepreneurial sales professional, Robin has an impressive track record spanning over 20 years in corporate sales across various sectors including office equipment, network services and IT security.
---

Sam Jenkins
Head of Development

Bryn Dodgson
Head of Product

James Tyler
Lead Systems Architect

Georgina Grant-Muller
Head of Marketing

Thor
Chief Happiness Officer
---


RapidSpike is a part of the Storm Technology Group that also includes the Data Protection Consultancy company Data Protection People, and the Penetration Testing company, Pentest People.