Monitor your Online World
Track your customer digital experience and assure their security with the RapidSpike platform
---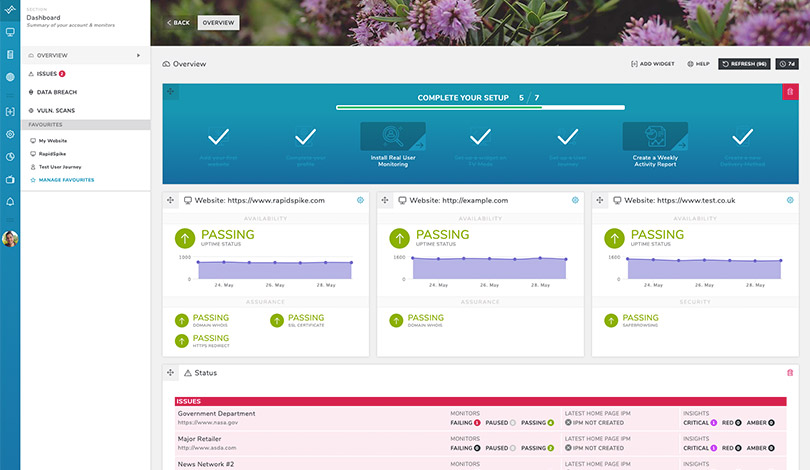 ---
Monitoring at every level
We aim to cover all parts of your online business by monitoring at every level: from server monitoring, API monitoring and page performance through to tracking customer experience with live analytics, as well as error-checking your vital processes all day, every day.
We take all this complex data and present it in attractive and simple to understand dashboards organised by server and website.
Helping you understand key issues
We then apply our technical expertise to give you a clearly understandable explanation of key problems and how to fix them. We call this RapidSpike Insights. With Insights, the more monitors you configure, the more data we can record and the more Insights we can produce for you.
---
Manage your monitors
Quickly add new monitors with our "Add New" wizard – which auto-scans your site and suggests key monitors to add.
Get notified
Receive important notifications in a manner of your choosing with our simple yet powerful Alert Delivery system.
Reports Report Reports
Generate raw data reports for crunching the numbers, or more graphical reports for high level discussion in meetings.

Monitoring
RapidSpike monitors are split into five key types, which each cover a vital part of your online ecosystem. Check out the highlights on our key monitors here »
---
---
---
---
---

The Platform
The RapidSpike app is a user-friendly and feature-rich portal where you can set up monitors and view detailed data, visualised in colourful graphs and stats. Based in the cloud, RapidSpike can be viewed on any device.
Feature Focus
Sign up for a trial today and test out all our great features, totally free!
---

TV Mode
This live updating dashboard is perfect for that big screen on your office wall.

Maintenance Windows
Pause some or all of your monitors at set times so you don't get false positives during planned down-time.
---

Widgets
Customise your Website view with your preferred widgets – chosen from dozens of options and designed to show exactly the data you need to see.

Manage Users
Admins have the power to restrict other users on your account so they have a "read only" view of the app. They can also limit what websites and servers other users are allowed to see.
---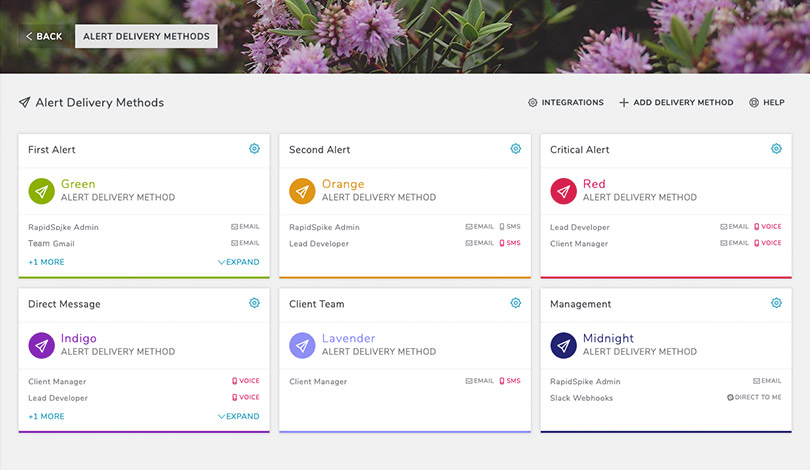 Alerts
Escalate notifications to different teams and via a wide variety of different methods with our powerful alert management.

Notes
Attach notes to your websites when incidents occur, explain planned maintenance and log new version releases.
---
See a quick breakdown of all our great features here »