Security
Perimeter Port Scan Monitoring
Ensure that your network perimeter is locked down to Hackers with RapidSpike Port Scanning.
---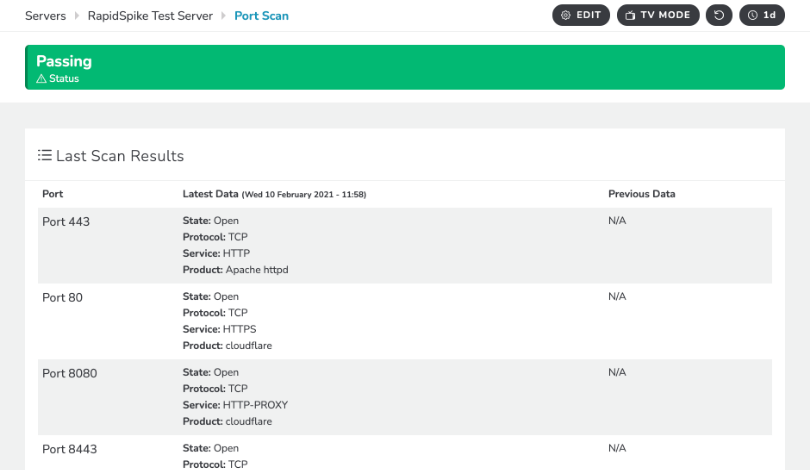 ---
---
What is Port Scanning?
Do you know what ports and services you are advertising to the external world?
We tell you when an unauthorised port opens so you can close it and prevent hackers taking advantage of it.
When a hacker is planning an attack against your network, one of the first steps they would perform is reconnaissance. An initial step is to perform a port scan to identify what services are publically available. This sets the target for the hacker and they then know what they can work with.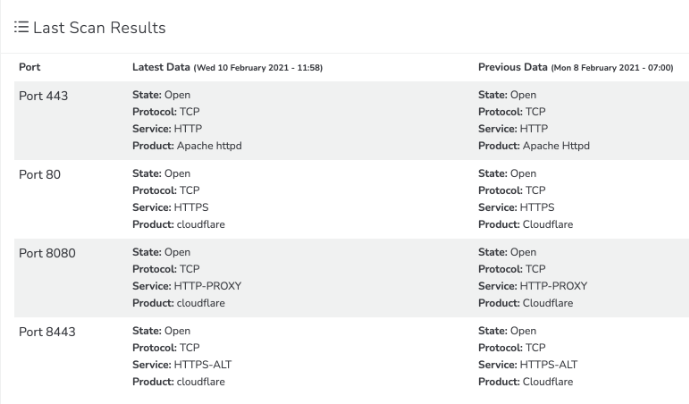 How does the RapidSpike Perimeter Port Scan Monitor Work?
This tool performs daily port scans on external facing infrastructure. This service will identify what ports are open to the world and will notify you if a new port opens therefore alerting you to a possible security threat.
As well as checking the open and closed state of your services, we also, where possible fingerprint the exact service running on the port using the latest fingerprinting technologies. This data is recorded and you can be notified when and if a change occurs, alerting you to any system upgrades for core public facing services.
Benefits of Port Scanning
---
Understand the services you are publicly advertising.
Ensure you are notified if an identified service changes.
Be alerted to any change of your network perimeter such as a port opening or closing.
Clarify when a firewall rule change occurs.