Security
Malicious User Detection
Live scan your traffic for unwanted IP addresses with
RapidSpike Malicious User Detection.
---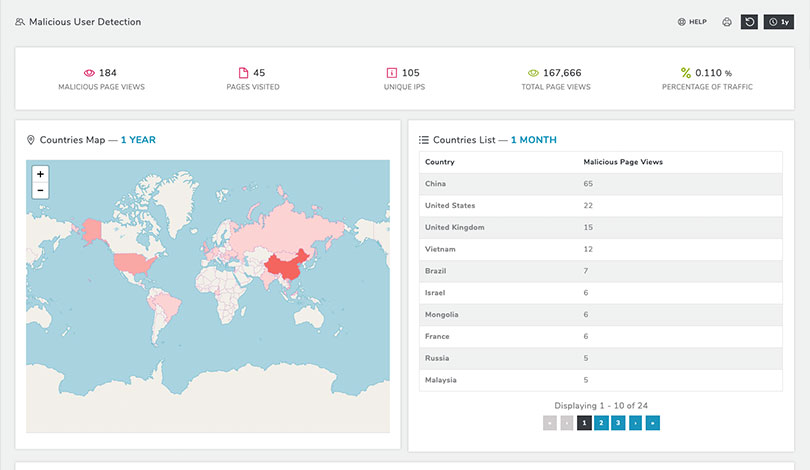 ---
---
What is Malicious User Detection?
Would you like to know when you are being targeted by attackers or Botnets? Receive an early warning of an impending security issue and obtain a list of networks to block to prevent it.
The RapidSpike system utilises Real User Monitoring (RUM) technology to identify when your website or web application is being targeted by known malicious networks.
Traffic is compared and identified in real time when your website is being targeted by botnets, attack networks and rogue proxy servers amongst others allowing you to be alerted to the issue enabling you to take action.
How can Malicious User Detection help?
This analysis provides an early warning mechanism so that you can prevent an attack before it escalates into a service affecting issue. The customizable alerts will notify you when the traffic from these malicious sources is increasing and the system provides you with a generated list of malicious networks that can form a shun list for you to restrict access at your perimeter device such as your router or firewall.
The tool harnesses the power of a constantly updated list of known malicious IP addresses and networks, compiled by our security researchers from multiple trusted resources to ensure the accuracy and completeness of the data.
Benefits
---
Identify potential attackers to your website
Identify when a ramp-up of a DDoS style attack is occurring.
Obtain a list of malicious networks accessing your website that can be the basis of a shun list.
Receive early warning alerts of impending security issues based on malicious users.